What is stainless steel bearings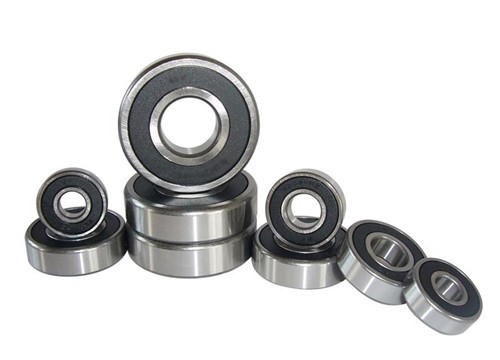 Do you know what a stainless steel bearing is? What is the difference between stainless steel bearings and ordinary bearings? Compared with ordinary bearings, stainless steel bearings not only have obvious advantages in materials but also have much stricter control over process and precision than ordinary bearings. In the working process, the stainless steel bearing works stably, with low noise, corrosion resistance, and wide application. In order to be able to help friends who are interested in this aspect, let me explain to you what is stainless steel bearing, what is the difference between stainless steel bearing and ordinary bearing, and other related knowledge, for consumers' reference!
Stainless steel bearing introduction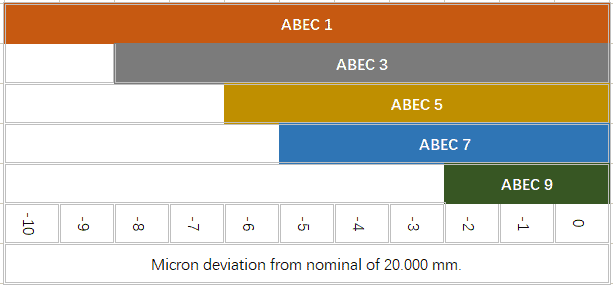 Stainless steel bearings can organize mass production, achieving high strength and high precision. It can be used in various products that are prone to rust and strong corrosion and is widely used.
High-performance stainless steel bearings also achieve the same high precision and wear resistance as high-carbon chromium steel on the basis of corrosion resistance, and the accuracy of TFL stainless steel bearings is above the ISO standard ABEC-1. Vibration level Z1 group and above. What is ABEC rating? What does it mean that the bearing accuracy reaches ABEC-1?
Stainless steel outer spherical bearings are usually used in harsh working environments such as soil, dust, humidity, and high temperature, and are suitable for many applications (more): metallurgy, mining, environmental protection, chemical, light industry, textile, food machinery, agricultural machinery, transportation System or construction machinery. Now let's introduce you to you. We have summarized the following six characteristics of the stainless steel outer spherical bearing seated bearings:
Stainless steel bearing product characteristics

AISI SUS440C stainless steel (Chinese code: 9Cr18Mo, 9Cr18) is used for bearing ring and rolling element material after vacuum quenching and tempering. The cage and seal ring frame material is made of AISI304 stainless steel (Chinese code: 1Cr18).
Compared with ordinary bearing steel, stainless steel bearings have stronger anti-rust and anti-corrosion properties. Choose suitable lubricants, dust caps, etc., and can be used in an environment of -60℃~+300℃. Stainless steel deep groove ball bearings are equipped with dust caps. Some are also equipped with contact seals. Bearings equipped with dust caps or seals on both sides are lubricated for life, no maintenance is required. Stainless steel bearings are widely used in food processing, medical equipment, and pharmaceutical machinery due to their high mechanical strength and large load capacity.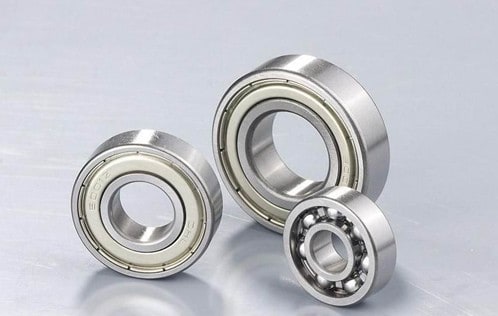 Stainless steel bearings advantage
Excellent corrosion resistance: stainless steel bearings are not easy to rust and have strong corrosion resistance.
Washable: Stainless steel bearings can be washed off without relubricating to prevent the punishment of rust.
Can run in liquid: Due to the materials used, we can run bearings and bearing seats in liquid.
Slow depletion speed: AISI 316 stainless steel does not require oil or grease to protect against corrosion. Therefore, if the speed and load are low, there is no need for lubrication.
Sanitation: Stainless steel is naturally clean and non-corrosive.
High heat resistance: stainless steel bearings are equipped with high-temperature polymer cages or cages without a complete complement structure, which can operate in a higher temperature range of 180°F to 1000°F. (Requires high-temperature grease)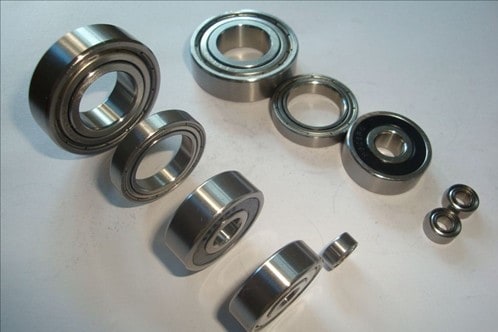 Stainless steel bearings classification
440 stainless steel bearing series

316 stainless steel bearing

304 stainless steel bearing
Reasons for the fracture and failure of stainless steel bearings

The main reasons for the failure of stainless steel bearings are defects and overload. When the external load exceeds the strength limit of the material and the part breaks, it is called overload fracture. The main cause of the overload is the sudden failure of the host or improper installation. Defects such as microcracks, shrinkage cavities, bubbles, large foreign objects, overheated tissues, and local burns of bearing parts can also cause fracture at the defect when impact overload or severe vibration, which is called defect fracture. It should be pointed out that in the manufacturing process of the bearing, the re-inspection of raw materials, the quality control of forging and heat treatment, and the control of the processing process can correctly analyze the existence of the above-mentioned defects through the instrument, and the control must be strengthened in the future. But generally speaking, most of the fracture failures of stainless steel bearings that usually occur are overload failures.
Related Deep Groove Ball Bearings Products