Overview Of Bearing And Seal Types
Types of sealed bearings
For any application that requires equipment with rotating or rolling parts, the selection of bearings and seals is critical.
Bearings are essential to allow rotational and linear movement in various mechanical and non-mechanical equipment while limiting friction and dispersing the stress of radial and axial loads. Otherwise, it will cause catastrophic failure.
The seal has a dual purpose: to retain the necessary lubricant inside the bearing while preventing any contamination or other harmful particles from entering the gap.
For users who need bearing and seal solutions but are unfamiliar with the technical names and descriptions of various types of bearings and seals on the market, the following content will serve as an introduction. The purpose of each type of bearing and seal will also be explained in detail.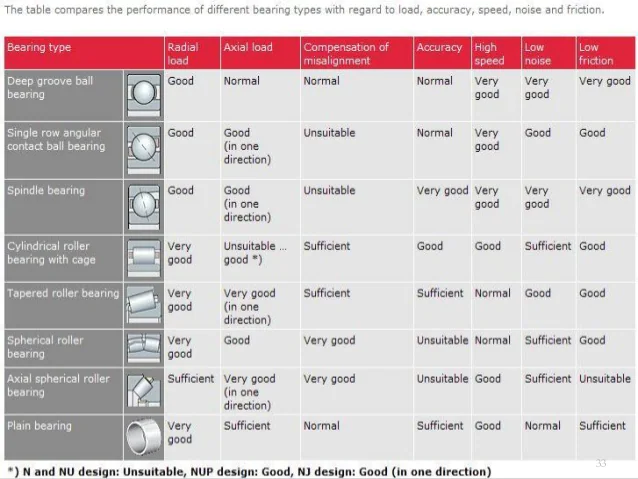 Anti-Friction Bearing Types
There are two major categories of anti-friction bearings: ball and roller.
Sealing Types
Seals are necessary to protect and enable the function of your chosen bearings. The choice of sealing configurations is vital and should be specific to the application.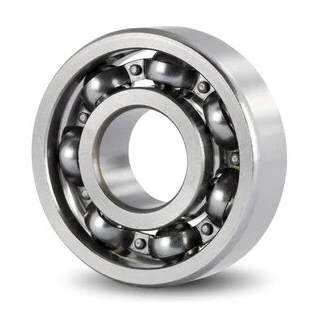 Deep groove ball bearings without seal (open bearing)
Advantages
no frictional resistance
easy relubrication
Disadvantages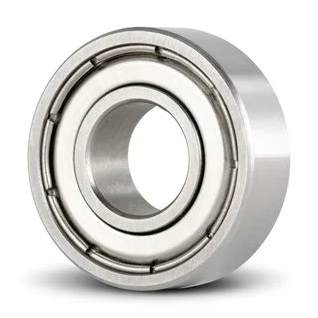 Deep groove ball bearings with steel seals on both sides (ZZ)
ZZ-seal
Comparable with FAG as well as SKF: 2Z
Material: sheet steel
Structure: gap seal made of a profiled sheet steel washer
Advantages
Touchless
No additional friction and increase in temperature
Can be used up to limiting speed
Good sealing action against leakage of grease
Long maintenance-free period (lifetime lubrication)
Disadvantages
Limited sealing action in case of soilingg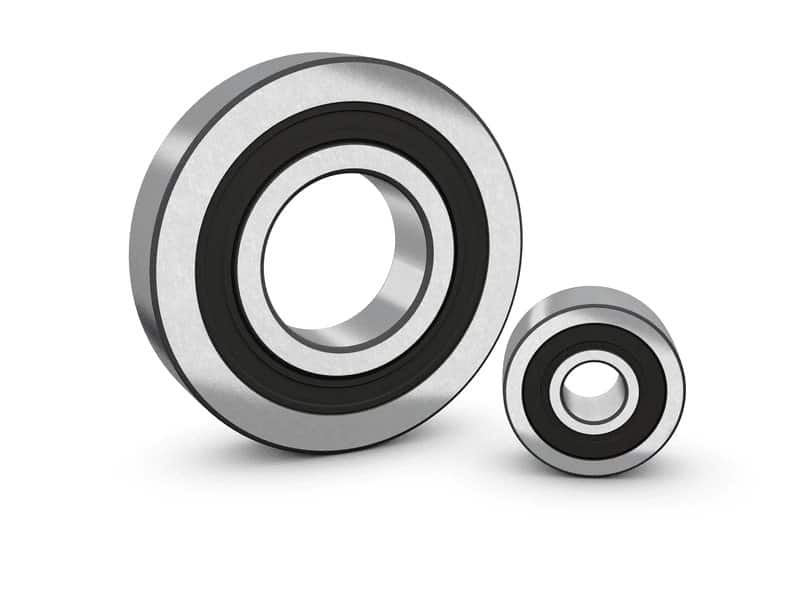 Deep groove ball bearings with rubber seals on both sides (2RS)
2RS seal
Comparable with FAG: 2RSR SKF: 2RS1, 2RSH
Material: NBR, temperature resistance -20 °C to 100°C (up to 120° C for a short time)
Structure: contact lip seal on both sides
Advantages
High sealing action against soiling and humidity
NBR is resistant to a multitude of aggressive materials
Long maintenance-free term (lifetime lubrication)
Disadvantages
Increased frictional resistance
Suffix-key
Brand/Seal
SKF
FAG
NKE
NSK
NTN
Koyo
SNR
TWB
1/2 Sealing shield(s) Z / ZZ
our designation
Z / 2Z
Z / 2Z
Z / 2Z
Z / ZZ
Z / ZZ
Z / ZZ
Z / ZZ
Z / ZZ
1/2 Sealing shield(s) RS / 2RS
our designation
RS1 / 2RS1
RSH / 2RSH
RSR /
2RSR
RSR / 2RSR
RS2 / 2RS2
DU /
DDU
LU /
LLU
RS /
2RS
E /
EE
RS /
2RS
If desired, we can also offer roller bearings of the brand's INA/FAG, NTN, SNR, NSK, SKF, TIMKEN, RBC, KOYO, and IKO. If required, please send us your inquiry via our contact form.