SKF
Here at TFL-Bearing, we offer the full range of SKF products including ball, self-aligning, angular contact, cylindrical, needle, and spherical bearings at highly competitive prices which are available for same or next day delivery
ABOUT

SKF
SKF Group headquarters is established in Gothenburg, Sweden, and is a leader in bearing technology and manufacturing. Sven Wingquist invented the double-row self-aligning ball bearing in 1905, and then founded the Svenska Kullargerfabriken Swedish ball bearing manufacturing company in 1907, referred to as SKF.
With some 100 manufacturing sites worldwide and sales companies in 70 countries, SKF is a truly international corporation. In addition, our distributors and dealers in some 15000 locations around the world, an e-business marketplace, and a global distribution system put SKF close to customers for the supply of both products and services. In essence, SKF solutions are available wherever and whenever customers need them. Overall, the SKF brand and the corporation are stronger than ever. As the knowledge engineering company, we stand ready to serve you with world-class product competencies, intellectual resources, and the vision to help you succeed.
TFL Bearings is the authorized distributor of SKF bearing. SKF is the leading manufacturer of almost all bearing types. TFL Bearings has the unique ability to support huge SKF bearing products through our inventory location, dedicated bearing application engineering personnel, and experienced SKF bearing sales team.
TFL Bearings can provide most of the bearing products in the SKF Bearing catalog. If you need our help, we are happy for you, you can fill out our online form and bearing engineers exchange.
TFL Bearings Supports the full line of SKF bearing products and specializes in the following.
SKF Deep Groove Ball Bearings
Deep groove ball bearings are the most widely used bearing type and are particularly versatile. They have low friction and are optimized for low noise and low vibration which enables high rotational speeds. They accommodate radial and axial loads in both directions, are easy to mount and require less maintenance than other bearing types. 
The SKF bearing catalog lists a large range of designs, variants, and sizes of deep groove ball bearings. Beyond our catalog offering, the TFL deep groove ball bearings can also be customized to provide advantages for applications with specific performance requirements.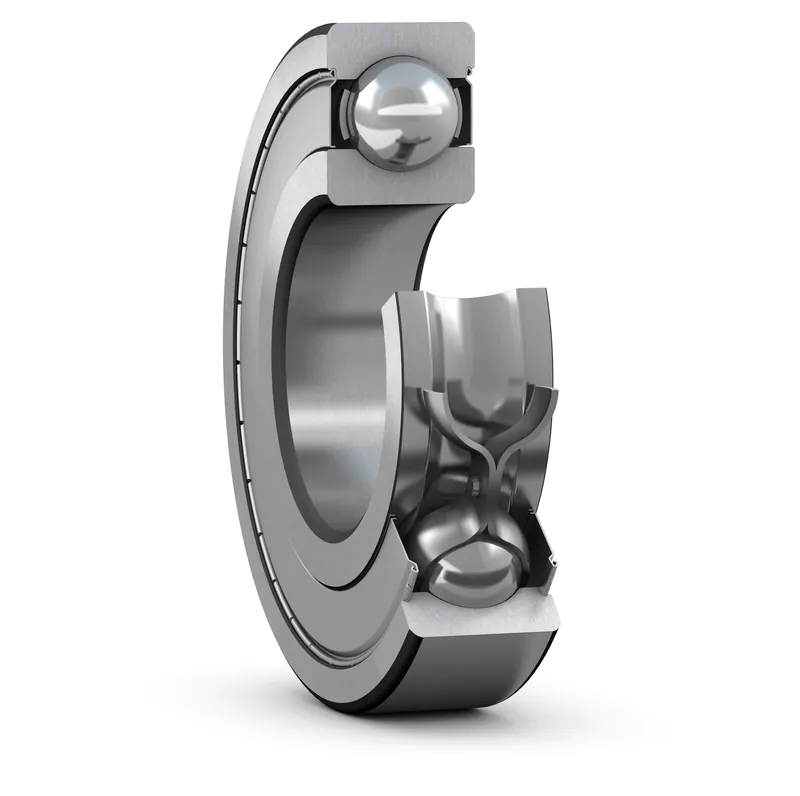 SKF Angular Contact Ball Bearings
Angular contact ball bearings have inner and outer ring raceways that are displaced relative to each other in the direction of the bearing axis. This means that these bearings are designed to accommodate combined loads, i.e. simultaneously acting radial and axial loads.
The axial load carrying capacity of angular contact ball bearings increases as the contact angle increases. The contact angle is defined as the angle between the line joining the points of contact of the ball and the raceways in the radial plane, along which the combined load is transmitted from one raceway to another, and a line perpendicular to the bearing axis (fig. 1).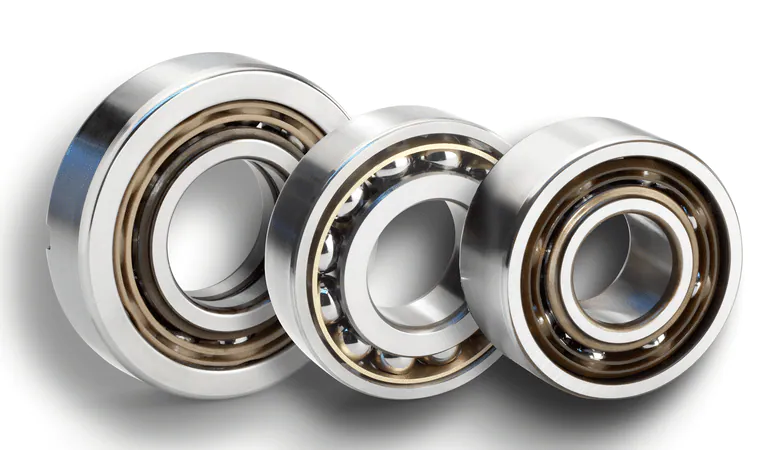 SKF Self-aligning Ball Bearings
Self-aligning ball bearings have two rows of balls, a commonly sphered raceway in the outer ring and two deep uninterrupted raceway grooves in the inner ring. They are available open or sealed. The bearings are insensitive to angular misalignment of the shaft relative to the housing (fig. 1), which can be caused, for example, by shaft deflection.
Product details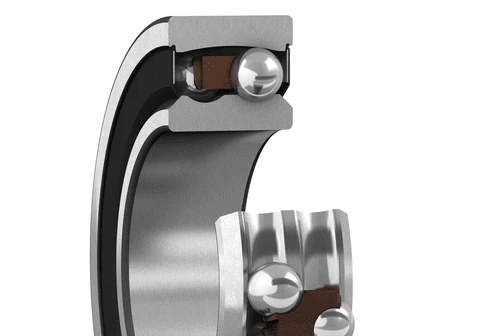 SKF Thrust Ball Bearings
SKF thrust ball bearings are manufactured as single direction (fig. 1) or double direction (fig. 2) thrust ball bearings. They are designed to accommodate axial loads only and must not be subjected to any radial load.
In addition to the bearings presented in this section, SKF supplies thrust ball bearings for special application requirements. This assortment includes bearings with Solid Oil and NoWear coated bearings.
Product details
SKF Angular Contact Thrust Ball Bearings
SKF angular contact thrust ball bearings are separable, i.e. the washers and ball and cage assemblies can be mounted independently of each other. Although originally designed to support the rotary tables of drilling rigs, they are also suitable for other applications.
Product details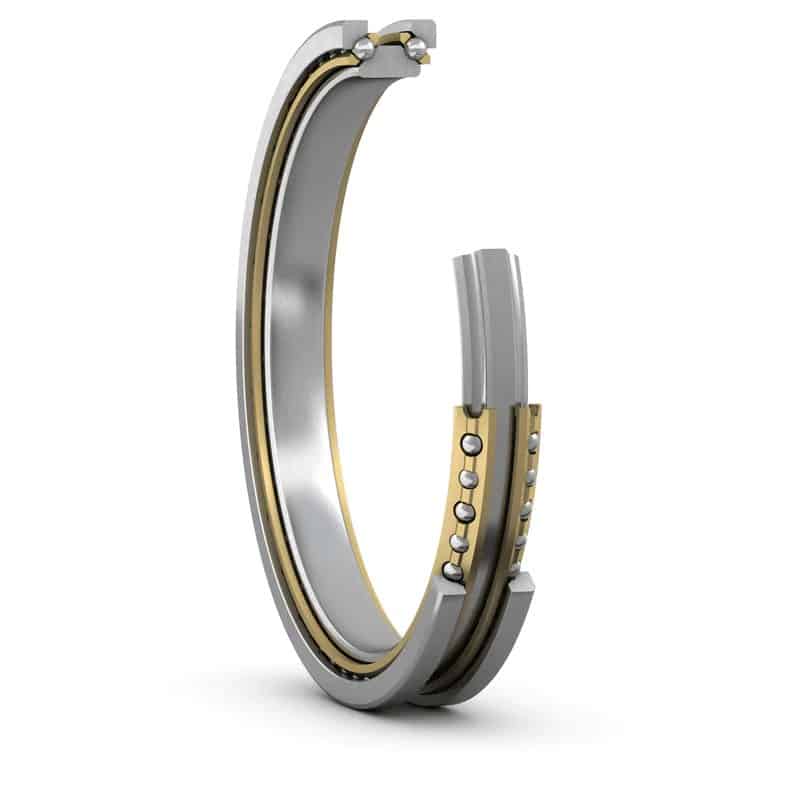 SKF Thin Section Bearings
Bearings that save weight, create space, increase design flexibility and provide excellent running accuracy.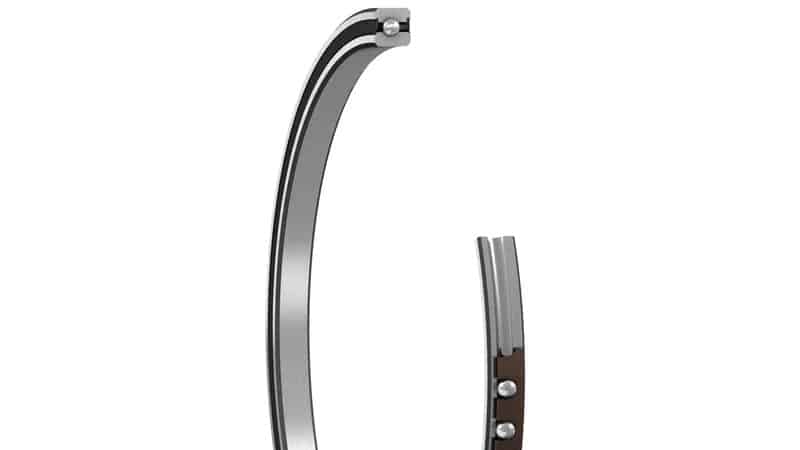 SKF Cylindrical Roller Bearings
SKF Cylindrical roller bearings are available in a wide range of designs, series, variants and sizes. The main design differences are the number of roller rows and the inner/outer ring flanges as well as cage designs and materials.
The bearings can meet the challenges of applications faced with heavy radial loads and high speeds. Accommodating axial displacement (except for bearings with flanges on both the inner and outer rings), they offer high stiffness, low friction and long service life. 
Cylindrical roller bearings are also available in sealed or split designs. In sealed bearings, the rollers are protected from contaminants, water, and dust, while providing lubricant retention and contaminant exclusion. This provides lower friction and longer service life. Split bearings are intended primarily for bearing arrangements that are difficult to access, such as crankshafts, where they simplify maintenance and replacements.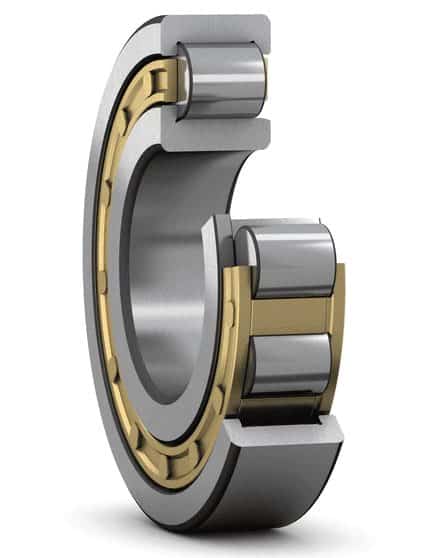 SKF Needle Roller Bearings
SKF needle roller bearings are bearings with cylindrical rollers that are small in diameter relative to their length. The modified roller/raceway profile prevents stress peaks to extend bearing service life.
SKF supplies needle roller bearings in many different designs, series, and in a wide range of sizes, which makes them appropriate for a wide variety of operating conditions and applications.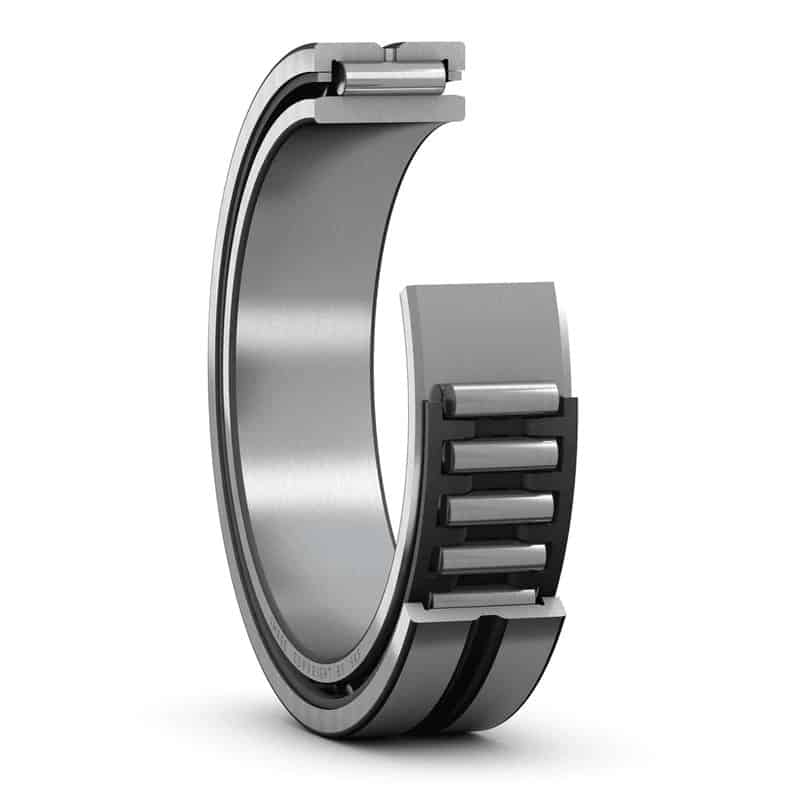 SKF Tapered Roller Bearings
With a wide range of designs to choose from, SKF tapered roller bearings are also customizable to match your specific speed, load, contamination, temperature or vibration conditions.
SKF Tapered roller bearings feature a cup and cone assembly. The cup is comprised of the outer ring and the cone assembly consists of the inner ring, rollers, and cage. This bearing construction accommodates combined loads and provides low friction during operation. By adjusting one single row tapered roller bearing against a second tapered roller bearing and applying a preload, a rigid bearing application can be achieved.
SKF tapered roller bearings are also made for the Explorer class. SKF Explorer combines our expertise in bearing design, tribology, metallurgy, lubrication, and manufacturing. SKF Explorer tapered roller bearings are typically used in bearing solutions where there is a need to increase performance, reduce friction or increase power density in applications.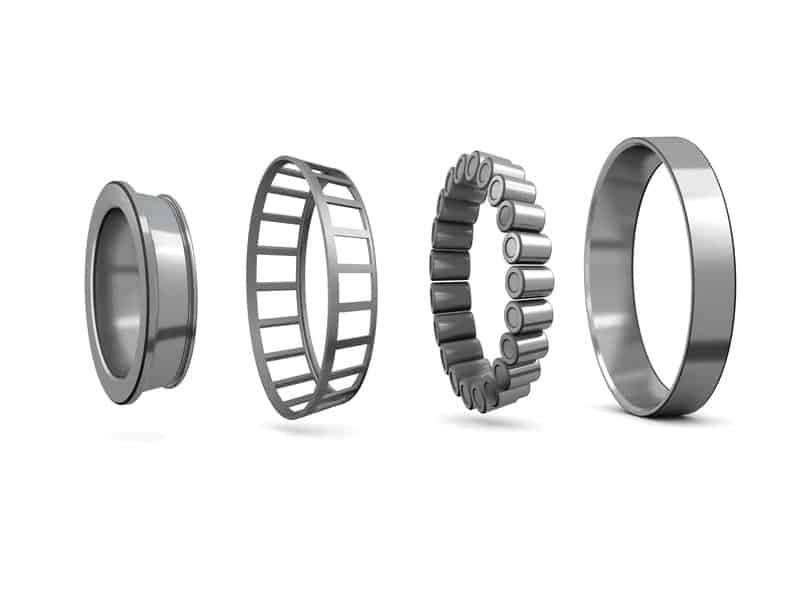 SKF Spherical Roller Bearings
Dealing with very heavy radial and axial loads in applications prone to misalignment or shaft deflections? Meet the challenge with SKF spherical roller bearings, whose high load carrying capacity and ability to accommodate misalignment help you obtain low maintenance costs and long bearing service life. SKF invented this bearing type in 1919 and our range is the widest in the industry today – both open and sealed. Our assortment includes spherical roller bearings designed for many applications, including wind turbine main shafts, continuous casters, vibratory applications, and high-speed applications, as well as bearings with Solid Oil, split bearings, SKF ConCentra roller bearing units, and, for the harshest operating environments, our SKF three-barrier solution.
Product details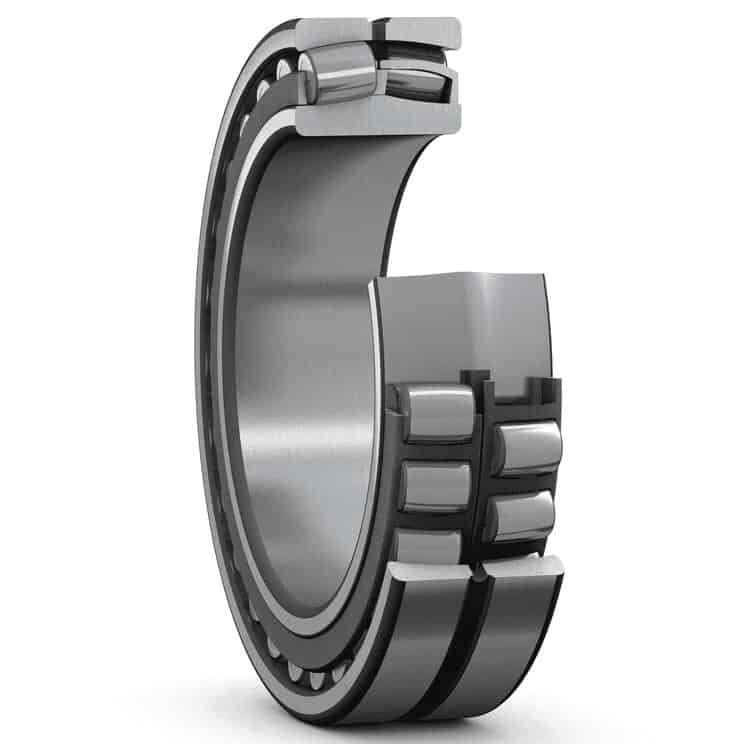 SKF Cooper Split Roller Bearings
The design of SKF Cooper split roller bearings make them beneficial for inaccessible applications where mounting, dismounting and maintenance is a challenge, for example, between head pulley and gearbox or motor. They are also highly suitable for long shafts which require support at several positions, or on cranked shafts. Split roller bearings can therefore be the ideal solution to reduce machinery maintenance and repair downtime. They are typically mounted in a cartridge that fits into different kinds of housings, building a complete unit.
SKF Cooper split bearing units can be disassembled into smaller components, easing the tasks of lifting and handling and making mounting or replacement simple even in the most cramped and inaccessible conditions. Clearances are pre-set, so there is no requirement for any on-site adjustments or specialized fitting tools.
For more information, visit SKF Cooper.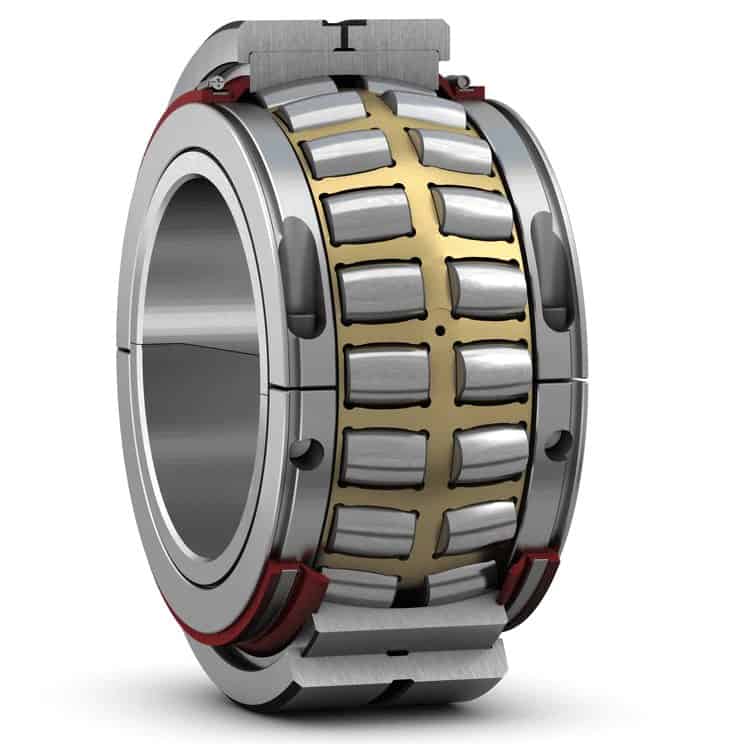 SKF CARB Toroidal Roller Bearings
CARB toroidal roller bearings have one row of long, slightly barrel-shaped symmetrical rollers and torus-shaped raceway profiles (fig. 1). They are non-locating bearings and accommodate exclusively radial loads. CARB bearings are often used to replace the non-locating spherical roller bearing in a locating/non-locating bearing arrangement.
Product detailS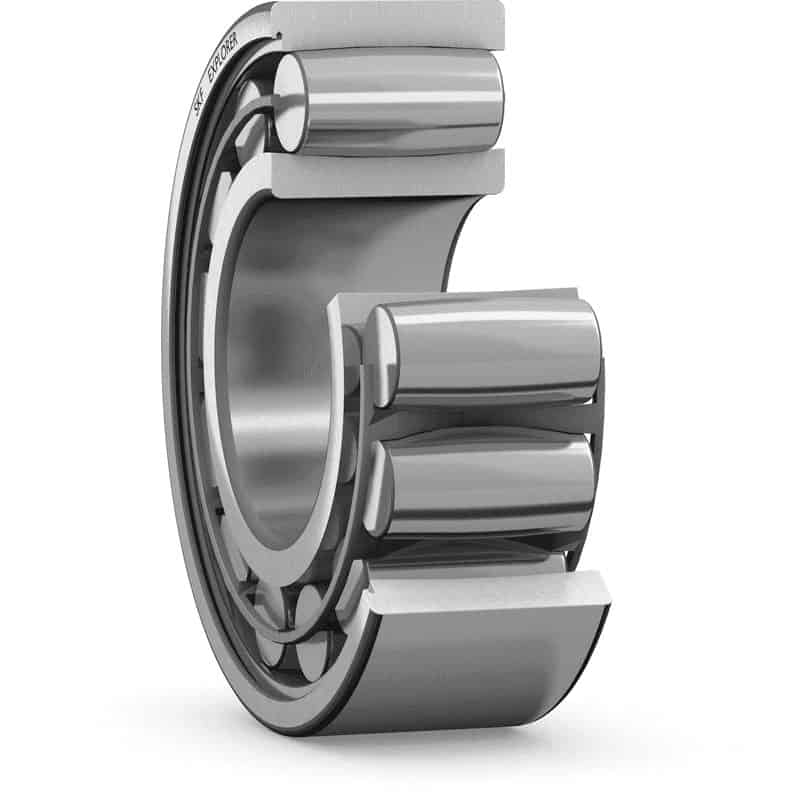 SKF Cylindrical Roller Thrust Bearings
SKF cylindrical roller thrust bearings are designed to accommodate heavy axial loads and impact loads. They must not be subjected to any radial load. The bearings are very stiff and require little axial space.
Product details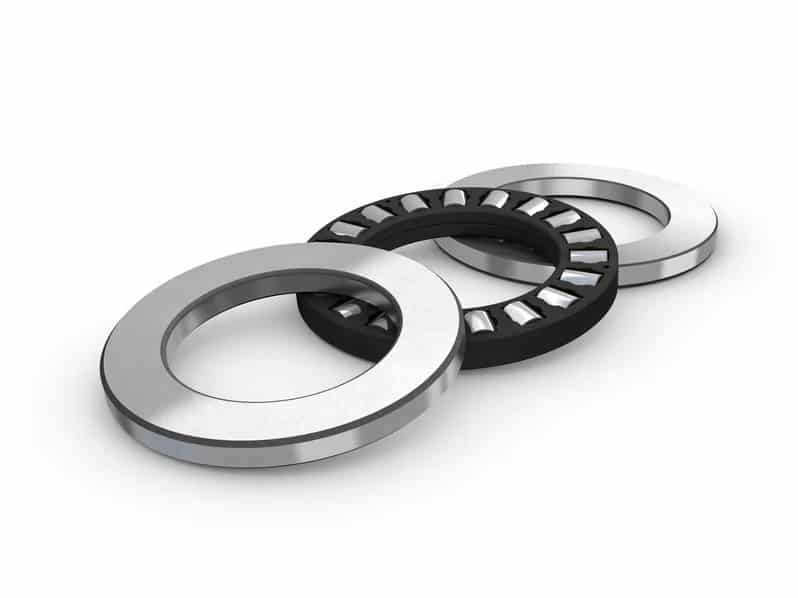 SKF Needle Roller Thrust Bearings
SKF needle roller thrust bearings are fitted with a form-stable cage to reliably retain and guide a large number of needle rollers. Needle roller thrust bearings provide a high degree of stiffness within a minimum axial space. In applications where the faces of adjacent machine components can serve as raceways, needle roller thrust bearings take up no more space than a conventional thrust washer.
Product details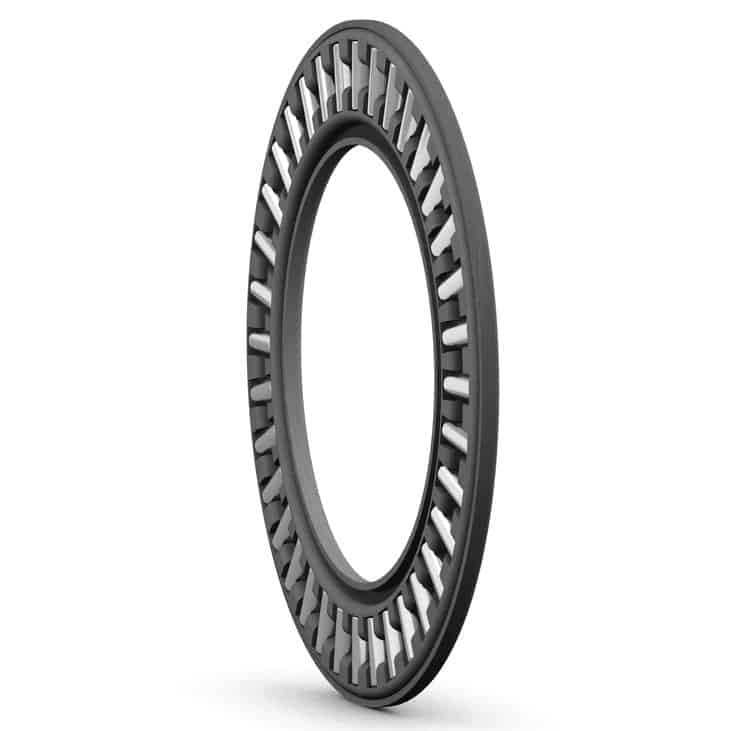 SKF Tapered Roller Thrust Bearings
SKF tapered roller thrust bearings are designed to accommodate heavy axial loads and peak loads. The bearings are very stiff and require little axial space.
Product details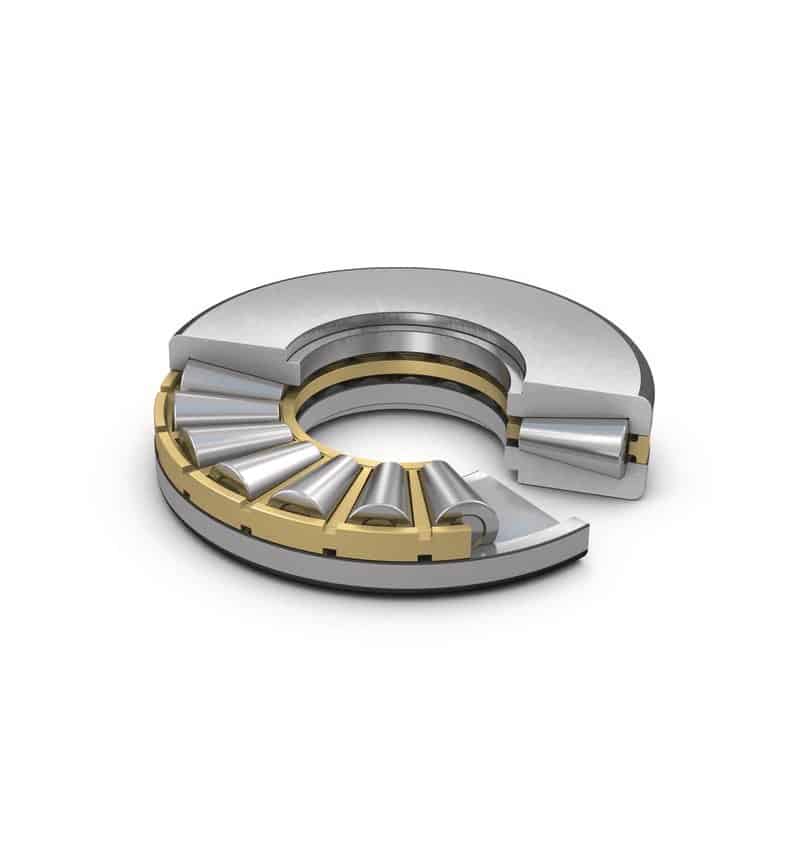 SKF Spherical Roller Thrust Bearings
SKF spherical roller thrust bearings have specially designed raceways and asymmetrical rollers. The bearings can accommodate axial loads acting in one direction and simultaneously acting radial loads. The load is transmitted between the raceways via the rollers at an angle to the bearing axis, while the flange guides the rollers (fig. 1).
Product details
SKF Bearing Accessories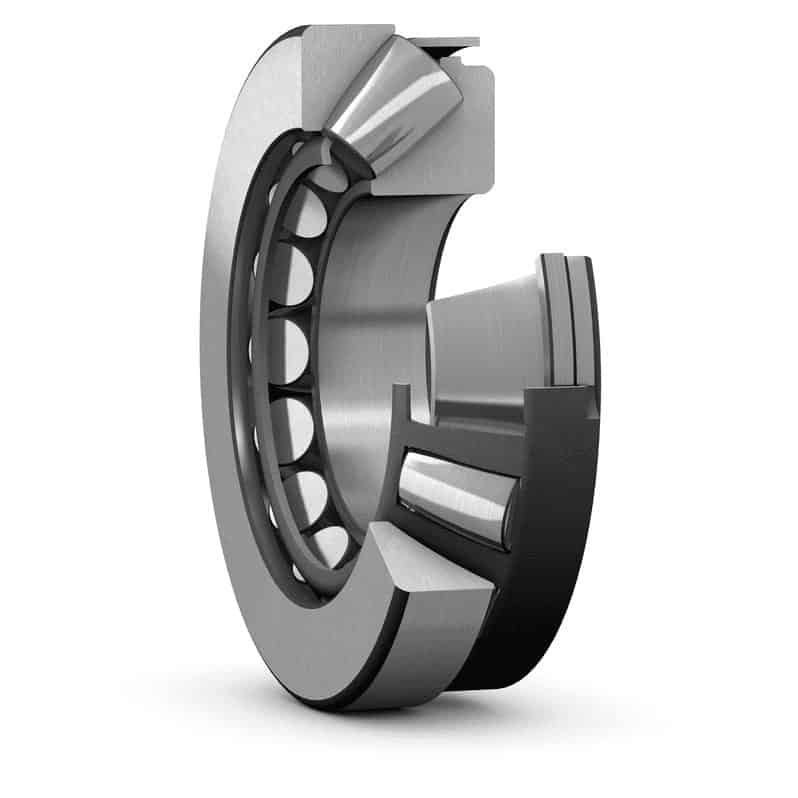 Find more products in China.
You can contact us any convenient way. We are available 24/7 via fax or email.

You can also use the quick contact form below or visit our office personally. Please email us with any questions or inquires or use our contact data. We would be happy to answer your questions.