SKF bearings cross reference | SKF bearing interchange
SKF bearings cross reference | SKF bearing interchange
The 2021 latest SKF bearings cross reference guide, the SKF bearing interchange table can help you match SKF bearings with other well-known bearing brands. Help customers make the right choice.
SKF Group headquarters is established in Gothenburg, Sweden, and is bearing technology and manufacturing leader. Sven Wingquist invented the double-row self-aligning ball bearing in 1905, and then founded the Svenska Kullargerfabriken Swedish ball bearing manufacturing company in 1907, referred to as SKF.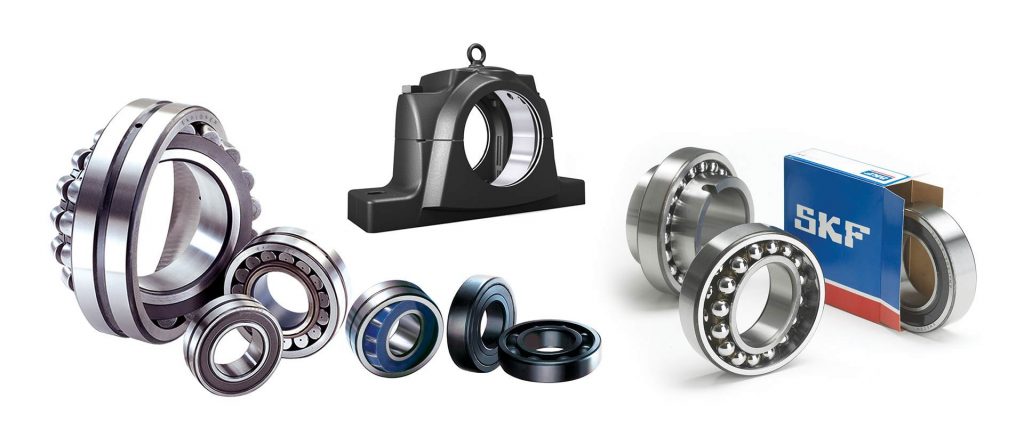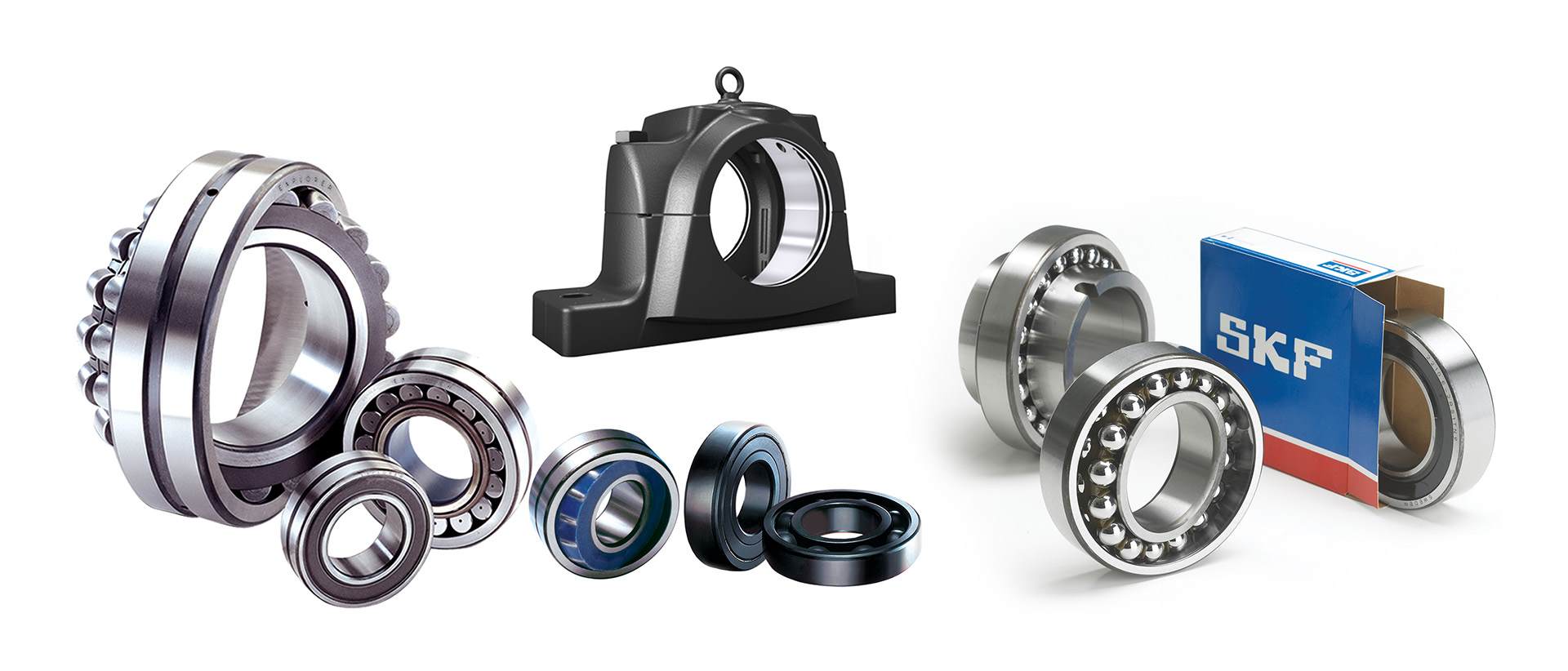 TFL Bearings is the authorized distributor of SKF bearing. SKF is the leading manufacturer of almost all bearing types. TFL Bearings has the unique ability to support huge SKF bearing products through our inventory location, dedicated bearing application engineering personnel, and experienced SKF bearing sales team.
TFL Bearings can provide most of the bearing products in the SKF Bearing catalog. We are happy for you if you need our help; you can fill out our online form and bearing engineers exchange.
If you're looking to change your bearings into SKF bearings, Nodes bearings make these tables about SKF bearing cross-reference. Please refer to SKF bearing designation.
SKF single row deep groove ball bearings interchange
Description
Interchange
SKF
FAG
NSK
NTN
TIMKEN
Deep groove ball bearings Part Number
Thin section
618xx
618xx
68xx
68xx
618xx
619xx
619xx
69xx
69xx
619xx
Standard
60xx
60xx
60xx
60xx
60xx
62xx
62xx
62xx
62xx
62xx
63xx
63xx
63xx
63xx
63xx
64xx
64xx
64xx
64xx
64xx
Narrow
16xxx
16xxx
16xxx
16xxx
16xxx
Extra small
6xx
6xx
6xx
6xx
6xx
Inch
Rxx
Rxx
Rxx
Rxx
 
With filling slots
2xx
2xx
BL2xx
BL2xx
2xxW
3xx
3xx
BL3xx
BL3xx
3xxW
Deep groove ball bearings Part Number Suffix
Contact seal, on one or both sides
RS1, 2RS1
RSR, 2RSR
DU, DDU
LU, LLU
RS, 2RS
Contact seal, on one or both sides
RSH, 2RSH
RSR, 2RSR
DU, DDU
LU, LLU
RS, 2RS
Low-friction seal, on one or both sides
RSL, 2RSL
 
 
LH, LLH
 
Non-contact seal, on one or both sides
RZ, 2RZ
BRS, 2BRS
V, VV
LB, LLB
RZ, 2RZ
Shield on one or both sides
Z, 2Z
Z, 2Z
Z, ZZ
Z, ZZ
Z, ZZ
Snap ring groove
N
N
N
N
N
Snap ring
NR
NR
NR
NR
NR
SKF angular contact ball bearings interchangeable
| Description | | SKF | FAG | NSK | NTN | TIMKEN |
| --- | --- | --- | --- | --- | --- | --- |
| Single row angular contact ball bearings | Light | 72xxB | 72xxB | 72xxB | 72xxB | 72xxWN |
|   | Medium | 73xxB | 73xxB | 73xxB | 73xxB | 73xxWN |
|   | Heavy | 74xxB | 74xxB | 74xxB | 74xxB | 74xxWN |
| Double row angular contact ball bearings | Light | 32xxA | 32xx | 52xx | 52xx | 52xx |
|   | Medium | 33xxA | 33xx | 53xx | 53xx | 53xx |
| Part Number Suffix | 40° contact angle | B | B | B | B | WN |
|   | 30° contact angle | A |   | A | A |   |
|   | 25° contact angle | AC |   | A5 |   |   |
|   | Non-contact seal | -2RZ | 2RS |   | LLM |   |
|   | Contact seal | -2RS1 | 2RSR |   | LLD |   |
|   | Shield on both sides | -2Z | 2Z |   | ZZ | DD |
SKF Spherical Ball Bearing Interchange
| Description | | SKF | FAG | NSK | NTN |
| --- | --- | --- | --- | --- | --- |
| Part number | Extra narrow | 12xx | 12xx | 12xx | 12xxS |
|   | Narrow | 13xx | 13xx | 13xx | 13xxS |
|   | Wide | 22xx | 22xx | 22xx | 22xxS |
|   | Extra-wide | 23xx | 23xx | 23xx | 23xxS |
| Part Number Suffix | Tapered bore | K | K | K | K |
|   | Contact seal | -2RS1 | 2RS |   |   |
SKF Roller bearings cross reference
SKF cylindrical roller bearings interchangeable
| Description | Description | SKF | FAG/INA | NSK | TIMKEN |
| --- | --- | --- | --- | --- | --- |
| Cylindrical roller bearings | have two integral flanges on the outer ring and no flanges on the inner ring | NU | NU | NU | NU |
| Prefix | have two integral flanges on the inner ring and no flanges on the outer ring | N | N | N | N |
|   | have two integral flanges on the outer ring and one on the inner ring | NJ | NJ | NJ | NJ |
|   | have two integral flanges on the outer ring and one integral flange and one non-integral flange | NUP | NUP | NUP | NUP |
|   | Inch bearings | CRL |   |   |   |
|   |   | CRM |   |   |   |
|   | High-capacity | NCF | SL18 |   | NCF |
|   | High-capacity | NJG | SL19 |   |   |
|   | Double row | NNU | NNU | NNU |   |
|   | Double row | NN | NN | NN |   |
|   | Double row | NNUP |   |   |   |
|   | Double row, full complement | NNCL | SL02 |   |   |
|   | Double row, full complement | NNCF | SL1850 |   |   |
|   | Double row, full complement | NNC | SL0148 |   |   |
|   |   |   | SL0149 |   |   |
|   | Double row, full complement | NNF | SL0450 |   |   |
SKF spherical roller bearings interchange
| Description | | SKF | FAG | NSK | TIMKEN |
| --- | --- | --- | --- | --- | --- |
| Part Number | Very light | 239xx | 239xx | 239xx | 239xx |
|   | Light | 230xx | 230xx | 230xx | 230xx |
|   |   | 240xx | 240xx | 240xx | 240xx |
|   | Medium | 231xx | 231xx | 231xx | 231xx |
|   |   | 241xx | 241xx | 241xx | 241xx |
|   | Heavy | 222xx | 222xx | 222xx | 222xx |
|   |   | 232xx | 232xx | 232xx | 232xx |
|   | Extra-heavy | 213xx | 213xx | 213xx | 213xx |
|   |   | 223xx | 223xx | 223xx | 223xx |
| Part Number Suffix | Retaining flanges on the inner ring, guide ring centered on the inner ring machined brass cage | CA, CAC | M | CAM | YM |
|   | Flangeless inner ring, guide ring centered on the inner ring, two stamped steel cages | CC(J), CJ |   | C, CD | CJ |
|   | Optimized internal design for increased load carrying capacity | E | E1 | EA |   |
|   | Tapered bore, taper 1:12 | K | K | K | K |
|   | Tapered bore, taper 1:30 | K30 | K30 | K30 | K |
|   | Annular groove and three lubrication holes in the outer ring | W33 | S | E4 | W33 |
|   | Bearing for vibratory applications, surface-hardened stamped steel cages | VA405 | T41A | C4U15-VS | W800C4 |
|   | Same as VA405, but PTFE coated cylindrical inner ring bore | VA406 |   |   |   |
Comparison table of SKF linear bearing series type number
| KBS | NTN | STAR | INA | SKF | FAG |
| --- | --- | --- | --- | --- | --- |
| KH.. | KH.. | 0658-0..-00 | KH.. | LBBR.. | LNA.. |
|        |         |      | (LBBS..) |      | (LNA..) |
| KH..PP | KH..LL | 0658-2..-40 | KH..PP | LBBR..2LS | LNA..2RS |
|           |      |     | (LBBR..2LS) |      | (LFA..2RS) |
*The above is for stamping straight line
| KBS | NB | THK | EASE |
| --- | --- | --- | --- |
| LM.. | SM..G | LM.. | SDM.. |
| LM..UU | SM..GUU | LM..UU | SDM..UU |
| LM..AJ | SM..GAJ | LM..AJ | SDM..AJ |
| LM..UUAJ | SM..GUUAJ | LM..UUAJN | SDM..UUAJ |
| LM..OP | SM..GOP | LM..OP | SDM..OP |
| LM..UUOP | SM..GUUOP | LM..UUOP | SDM..UUOP |
*The above types are the metric size series commonly used in Japan and other countries
| KBS | NB | THK | EASE |
| --- | --- | --- | --- |
| LMB.. | SW..G | LMB.. | SDB.. |
| LMB..UU | SW..GUU | LMB..UU | SDB..UU |
| LMB..AJ | SW..GAJ | LMB..AJ | SDB..AJ |
| LMB..UUAJ | SW..GUUAJ | LMB..UUAJ | SDB..UUAJ |
| LMB..OP | SW..GOP | LMB..OP | SDB..OP |
| LMB..UUOP | SW..GUUOP | LMB..UUOP | SDB..UUOP |
*This type is the inch size type mainly used in the United States
| KBS | NB | INA | SKF | THK | IKO | IKO | EASE |
| --- | --- | --- | --- | --- | --- | --- | --- |
| LME.. | KB..G | KB.. | LBAR/LBCR.. | LME.. | LBE.. | MA M.. | SDE.. |
| LME..UU | KB..GUU | KB..PP | LBAR/LBCR..2LS | LME..UU | LBE..UU | MA M..WW | SDE..UU |
| LME..AJ | KB..GAJ | KBS.. | LBAS.. | LME..AJ | LBE..AJ | MA M..ADJ | SDE..AJ |
| LME..UUAJ | KB..GUUAJ | KBS..PP | LBAS..2LS | LME..UUAJ | LBE..UUAJ | MA M..ADJ WW | SDE..UUAJ |
| LME..OP | KB..GOP | KBO.. | LBAT/LBCT.. | LME..OP | LBE..OP | MA M..OPN | SDE..OP |
| LME..UUOP | KB..GUUOP | KBO..PP | LBAT/LBCT..2LS | LME..UUOP | LBE..UUOP | MA M..OPN WW | SDE..UUOP |