NSK welcomes visitors to participate in the 2021 Shanghai Auto Show
NSK Ltd. (NSK; Headquarters: Tokyo, Japan; President and CEO: Akitoshi Ichii) will exhibit at the 2021 Shanghai Auto Show held at the National Exhibition and Convention Center from April 21 to 28, 2021.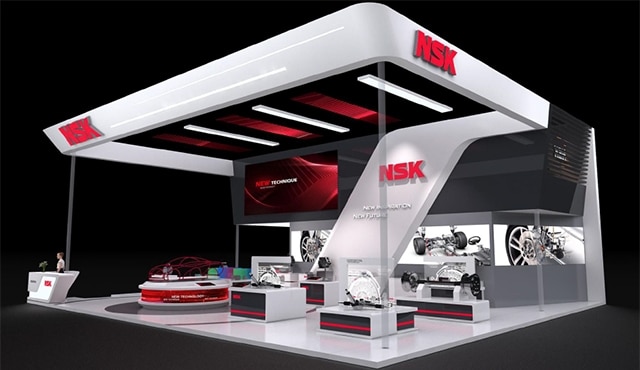 The theme of this year's Shanghai Auto Show is "Embracing Change," which aims to use DX-digital transformation to promote the development of the automotive industry.
With 5G, artificial intelligence, and the Internet of Things, the popularity of electric vehicles in China is expected to accelerate in the future. NSK will showcase its next-generation technologies, steering, and Braking while bringing comfort and pleasure to the driver and passengers.
Main exhibits
Seamless two-speed eAxle concept (2nd generation)
Advanced, compact, and lightweight eAxle system
Integrate a compact, high-speed motor realized by the new windows of NSK's traction drive reducer and ultra-high-speed motor bearings
The two-speed design increases the vehicle's cruising range by approximately 7%
Quiet and seamless gear shifting improves ride comfort (realized by a non-contact torque sensor and electric shift actuator)
NSK ultra-high-speed ball bearings for electric vehicles
Possess the world's first cage designed with topology optimization
Can operate at more than 1.8 million DMN-the world's fastest EV motor bearing
Apply NSK's advanced simulation technology to maximize performance while ensuring ease of production
About NSK
NSK began manufacturing the first batch of bearings in Japan in 1916, and has since grown into a global organization that researches designs, and manufactures Motion & Control™ solutions essential for mobile and industrial applications. NSK is the largest bearing supplier in Japan and the third-largest supplier in the world in terms of market share.
Our responsive products and technologies have improved vehicle performance and industrial productivity while reducing energy consumption to unprecedented levels. In the early 1960s, we set our sights on regions outside of Japan, established more than 200 business outlets in 30 countries/regions, and established a huge network of joint ventures and partners in every corner of the world.
NSK corporate philosophy
Through its innovative technologies that integrate motion and control, NSK contributes to a safer and smoother society and helps protect the global environment. As a truly international company, we are working across borders to improve relationships among people all over the world.