In order for medical facilities to deliver the most accurate and efficient care possible, engineers who design diagnostic and laboratory equipment need to take every detail into account.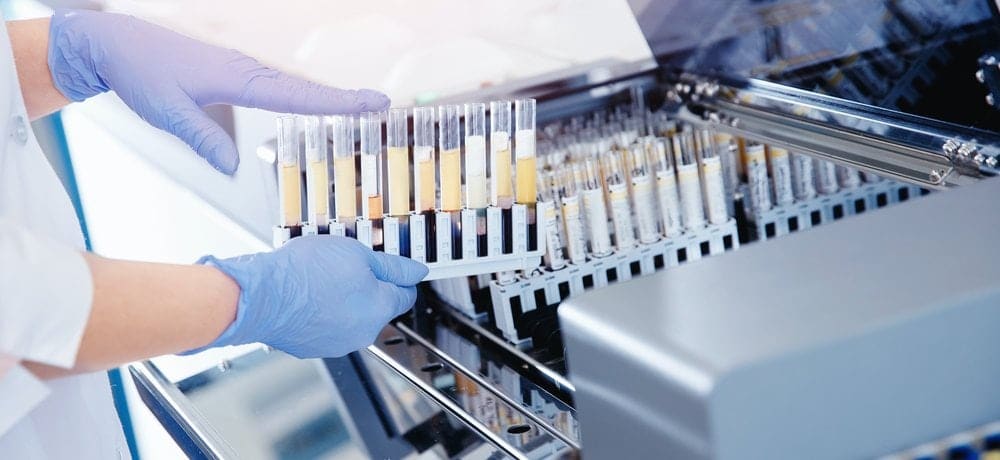 Motion control solutions from NSK – which include linear actuators, ball-screw actuators and linear guides – prove how they can make a difference when it comes to delivering clear and consistent real-time results.
Diagnostic equipment frequently requires the use of motorised linear actuators, for example. These components must deliver greater rigidity and smoother movement than those offered by lead-screw or belt-type actuators. In addition, motorised linear actuators need to meet the travel requirements, load conditions and envelope dimensions specific to the individual designs of diagnostic equipment.
Among further prerequisites for parts deployed in diagnostic equipment is delivering extended operating life, as this will ensure uninterrupted operations. Any failure on this count means that medical facilities may not meet patient demands or provide diagnostic information promptly, both of which are essential in such a sensitive environment. 
To ensure these factors are comprehensively addressed, NSK's team designs and assembles a completely customised solution that matches the application's exact needs. The company's expert engineers create linear actuators (both standard and custom) pre-assembled with stepper or servo motors and accessories. Additionally, lubrication units and surface treatments are used to deliver smooth motion, even after consistent, long-term use. 
The smooth movement also means that components will experience less long-term wear and, in turn, less maintenance. Since diagnostic and laboratory equipment needs to function efficiently and consistently without downtime, these features are essential for delivering operational longevity. 
Notably, NSK's automation technology can provide real, tangible benefits for how diagnostic machines operate. Smooth motion typically leads to increased precision, making diagnostic results more accurate and ultimately leading to improvements in patient care. Ease-of-use is a further contributor to efficient operations, saving time for laboratory and medical facilities, and keeping costs under control. Each system developed by NSK is, of course, fully tested to ensure it meets customer requirements.
A good example of a diagnostic device application is a blood analyser, which needs to process multiple samples while efficiently delivering consistent, accurate results. NSK Monocarrier linear actuators offer a low-maintenance solution for blood analysers. The MCM series can be used for light-to-medium loads and comes in miniature sizes for compact, space-saving designs. 
So, what of laboratory equipment? Well, when it comes to choosing linear actuators and direct-drive motors to accurately position components or reagents in a linear or rotational motion, some manufacturers have in the past chosen low-end actuators or integrated cam systems. While these solutions work for some applications, higher precision and reliability are often demanded in laboratory equipment. NSK is experienced not only in delivering the high accuracy needed but the service life required to keep this life-saving equipment running 24/7. 
In the medical sector, utilising solutions that meet best-practice standards and requirements are especially important. Since NSK's linear motion products ultimately impact the quality of care and accuracy of information used to treat patients, there are many regulations and compliance standards that OEMs and medical facilities need to meet. Working with a provider with extensive experience in creating solutions for medical technology is essential in meeting these demands and achieving optimal results for system designers, equipment owners and patients.(Article citation: https://www.med-technews.com/medtech-insights/Medtech-Diagnostics-Insights/how-linear-motion-systems-can-lead-to-better-performing-diag/)
Contact: Candice
Email: info@tflbearing.com
MP/Whatsapp: (86)15806631151
WeChat: 15806631151