Japan Female rod end joint bearing PHS6 PHS6L PHS6R
Japan Female rod end joint bearing
Body: Carbon steel, Zinc plated, chromate treated
Ball:- Gcr15 Steel, heat treated, HRC58-64°; Precision
Contact Surfaces:- Steel/Brass
The special feature of this series
Japan Rod end with right or left-hand female thread.
made of a zinc-plated steel housing with a spherical plain bearing an inner steel and bronze ring.
Japan Rod end joint bearing is a sliding bearing with a special structure. Its structure is simpler than that of rolling bearings. It is mainly composed of an inner ring with an outer spherical surface and an outer ring with an inner spherical surface. To load or a combined load that exists simultaneously in the radial and axial directions. Joint bearings are generally used for low-speed swing motion (i.e., angular motion). Because the sliding surface is spherical, it can also be tilted within a certain angle range (i.e., self-aligning motion). The support shaft and the shaft housing hole are not concentric. When the temperature is high, it can still work normally.

Japan Rod end joint bearings can withstand larger loads. Its different types and structures can bear radial load, axial load, or a combined radial and axial load. Since the outer spherical surface of the inner ring is inlaid with composite materials, the bearing can generate self-lubrication during operation. It is generally used for low-speed swing and low-speed rotation and can also be used for tilting motion within a certain angle range. When the support shaft and the shaft housing hole are not concentrically large, they can still work normally. Self-lubricating joint bearings are used in water conservancy, professional machinery, and other industries.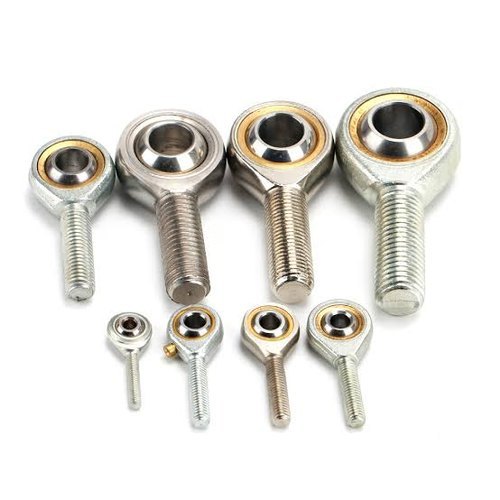 | Item | Content |
| --- | --- |
| Manufacturer Part Number | Japan rod end joint bearing PHS6 |
| BRAND | TFL or IKO |
| Bore Diameter | 6mm |
| Thread | M6x1 Right Hand |
| Length | 39mm |
| Head Diameter | 18mm |
| Housing Width | 6.75mm |
| Ball Width | 9mm |
| Contact Surfaces | Steel/Brass |
| Material | Carbon Steel, Zinc Plated, Chromate Treated |
| d1 | 8.9mm |
| h1 | 30mm |
| L3 | 13mm |
| L5 | 5mm |
| d4 | 13mm |
| d5 | 11mm |
| SW | 12.7mm |
| Dynamic Load Rating (KN) | 3.2 |
| Static Load Rating (KN) | 8.1 |
Japan Female rod end joint bearing PHS6 PHS6L PHS6R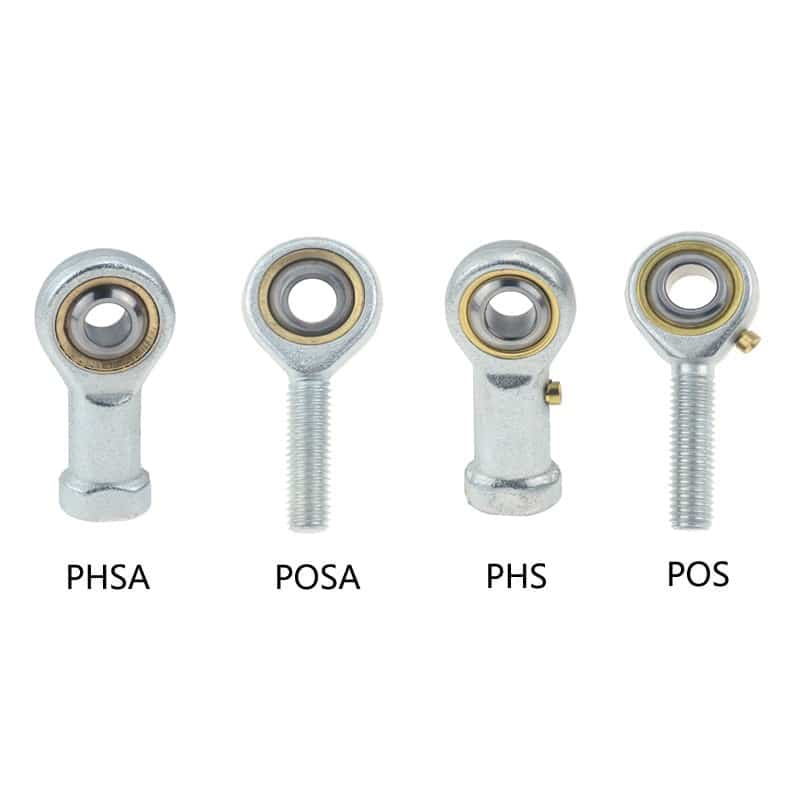 Available brands: INA/FAG, KOYO, NSK, SKF, NTN-SNR, IKO, NACHI, TIMKEN, different suffixes are assigned according to their characteristics. Please pay attention to the bearing comparison table (see more information). In addition, to meet the special needs of the equipment, we accept bearing customization to meet your specific needs.
Latest content
Better performing, longer-lasting, smoother running. More reliable and more versatile and more versatile Performance fine-tuned for your application. Beyond our catalog offering, SKF Explorer deep groove ball bearings are a great choice when you…
Quality and Pricing
We have our own brand "TFL" and have passed ISO9001: 2000 certification. We have the most advanced production equipment bearings, bearing testing equipment, first-class production lines, and a rigorous testing process, which directly ensures product bearing quality.
Because our range of products consists of products of neutral brands, we have the possibility to offer our customers an attractive price, more quantities for purchasing, the lower price will get.
Don't hesitate to contact us via our contact form if you have any further questions…
Find more products in China.
You can contact us any convenient way. We are available 24/7 via fax or email.

You can also use the quick contact form below or visit our office personally. Please email us with any questions or inquires or use our contact data. We would be happy to answer your questions.
30-Day Money-Back Guarantee
We back every sale with a 30-day money-back guarantee. If you're somehow not happy with your purchase, just let us know.
All Prices in US Dollars