The top ten brands of linear guides in the world
1. Japanese THK


Japan's THK company only needs to devote itself to developing, producing, and selling LM rolling guides, ball splines, ball screws, electric intelligent combination units, and other mechanical components. The LM rolling guide is the company's main product and is the first product in the world to put linear rolling parts into practical applications. It makes the development of high-precision, high-rigidity, energy-saving, and long-life high-speed machine tools a reality.
Linear Motion:
LM Guide
Ball Spline
Spline Nut
Linear Bushing
LM Stroke
Precision Linear Pack
Cross Roller Guide
Cross Roller Table
Linear Ball Slide
LM Roller
Flat Roller
Slide Pack
Slide Rail
Feed Screw:
Ball Screw
Screw Nut
Change Nut
2. Taiwan HIWIN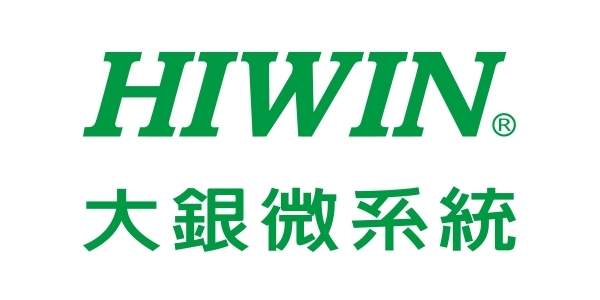 Taiwan's HIWIN brand is a world-renowned linear guide brand. Its products include linear guides, ball screws, linear modules, linear motors, linear actuators (electric pushrods), position measurement systems (magnetic Shan), DD motor, etc. Products are widely used in CNC machine tools, woodworking machinery, handling and conveying machinery, Precision measuring instruments, industrial automation machinery, electronic semiconductor machinery, robotic arms, packaging machinery, etc., in all fields requiring precision linear transmission positioning.
Japan Thompson is the first company in Japan to research and develop needle roller bearings based on the company's unique technology (and based on this high technology) to enter new fields such as linear motion series and electromechanical.
Range in size from small to large, high rigidity, and provide guides for large load capacity minimum width of the machine from the guide to the world of 1 mm.
Semiconductors, medical, life sciences, solar energy, machine tools, construction, and other industries.
Available styles rolling guide comprises a roller, ball-type rolling guide, ball spline, the anti-creep cross roller guide, and a linear ball slide and rotary bush to meet the needs of different applications and the machine geometry—combination series.
4. Taiwan Yintai PMI

Yintai Technology Co., Ltd. (PMI) was established in 1990, specializing in R&D, precision, and precision conversion ball screws. Certified ISO 9001 international quality certification and ISO14001 environmental certification. In the 2009/5-year audit by BSI, the OHSAS-18001 certification company has been successfully certified. It can produce one of the world's few well-known manufacturers, JISC0 ball, and take into account environmental protection. In addition to compliance with the requirements of the quality management system implemented in recent years, more actively promote the implementation of "green RoHS System" and environmental management systems to comply with regulations to follow, to achieve a pollution-free work environment.
The main manufactured products include:
Ball screw
Precision screw spline,
Linear guide
Ball spline and linear module
Key components of precision machinery
Main service industries:
machine tool
Electric discharge machine
Wire cutting machine
Plastic injection molding machine
Precision positioning and other types of equipment and machines.
5. German REXROTH Rexroth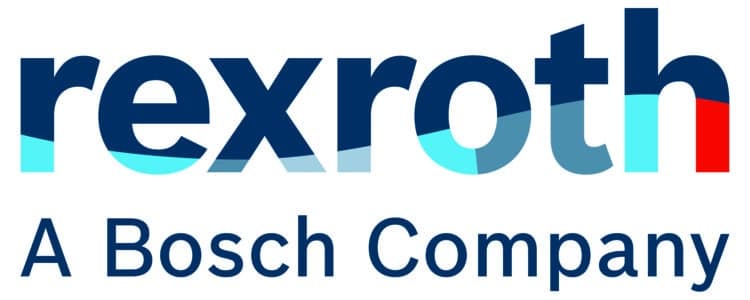 The German Rexroth Company and the former Bosch Automation Technology Department merged in 2001 to become Bosch Rexroth Company. It is wholly owned by the Bosch Group but operates independently. It provides:
Industrial hydraulics.
Electronic transmission and control.
Linear transmission and assembly technology.
Pneumatics.
Hydraulic transmission services.
Hydraulic transmission and control solutions for mobile machinery.
6. Japan NSK

NSK LTD. (NSK for short) was established in 1916 and is the first manufacturer in Japan to design and produce bearings. Over the past few decades, NSK has developed countless new bearings to meet users' needs worldwide and has made great contributions to industrial development and technological progress.
7. Taiwan CPC

Taiwan CPC company, miniature linear guides started in 1990, and miniature linear motion components were first applied to precision measuring and testing instruments. Taiwan CPC company, CPC guide rail is a kind of rolling guide. Using the steel ball making an infinite rolling cycle between the slider and the slide rail, the load platform can easily move linearly with high Precision along the slide rail.
Chieftec Precision Co., Ltd is abbreviated as CPC. CPC pays attention to the importance of talents in both morality and technology. The entire core team develops and manufactures high-quality linear motion systems and components to create sustainable product operations and innovation.
The miniature Zhide linear slides began in 1990. The initial team of Zhide devoted themselves to its strengths of micro-series slides. The CPC micro slides are mainly used in precision measurement, electronics, automation, semiconductors, etc., and even more internationally. Biomedical technology is favored and affirmed. As the company continues to grow and innovate, CPC linear slide products have been expanded to large slides in a short period of time. The ARC series is mainly used in automation equipment, while the HRC and ERC series are aimed at high-load machines such as machine tools. The designed high-rigidity products and ARR, HRR, LRR roller-type linear slides can provide customers with higher rigidity and high precision requirements.
Now, the comprehensiveness of CPC's entire linear slide products is sufficient to meet the entire market demand of linear slides and industrial robots.
8. Taiwan TBI

TBI MOTION Global Transmission: Ball Screw/Linear Slide-Transmission Components Expert
Global Transmission Technology Co., Ltd. (TBI Motion) is a professional manufacturer of transmission components in Taiwan. TBI Motion has mastered key core technologies, focused on innovative R&D and design. It has several product design patents and has passed ISO9001, ISO14001, and ISO45001 certifications. Since its establishment in 1986, Distribution and business bases are distributed worldwide, "quality assurance, stable supply," widely recognized by customers from all over the world.
TBI MOTION has a complete product line and is made in Taiwan by MIT. The main products: ball screw, linear slide, ball spline, rotary ball screw/spline, single-axis robot, linear bearing, coupling, screw support. etc. . The application range of the product is extensive, and it is used in the following industries:
Machine tools and machinery
Robot Industry
In related industries such as automatic storage systems, TBI MOTION has excellent results in various fields. It provides differentiated services such as customer technical support and industry analysis to meet customer needs.
9. Taiwan ABBA
Taiwan National Standard Linear Technology Co. produces ABBA Linear Guide (ABBALinear), Ltd. Founded in 1999. It is the first professional manufacturer of linear slide rails in Taiwan with the patent of four-row bead self-lubricating and introduced mass production.
In 2007 ABBA joined SKF Group, belonging to the department's linear drive, the world's nine professional linear link transmission factory, showing a huge scale of a world-class facility. Currently, the factory covers 8,000 Taiwan ABBA floors while expanding manufacturing equipment to maximize productivity, sufficient to stabilize the supply of external global market needs.
ABBA Linear Slides With 20 years of manufacturing expertise, stable product quality, and high-quality manufacturing environment continues to grow, attached to the original linear transmission sector from SKF Group is divided into independent enterprise groups, and on October 7, 2019, changed its name to the new brand Ewellix Yiwei Lai, we will follow the core values Yiwei Lai Group uphold the "commitment, agility and unity and cooperation," the idea of continuing to brand management, channel development, multi-industry application development strategy, and fully play Yiwei Lai Group to integrate global operations forces and resources, create endless possibilities linear rails and linear drive system field, leading the industry drive towards a new era.
Flexible slide
BR-all steel ball series
BC-Chain Belt Series
BM-Miniature Series
Double axis series
Single axis series
Self-lubricating linear bearing
Ball screw guard
Transformation/grinding series
Screw support seat
10. Switzerland SCHNEEBERGER
Guide rails used in heavy-duty and high-precision fields.
SCHNEEBERGER was established in 1923, 90 years ago; SCHNEEBERGER (Schneider Borg) design and production of linear guides, linear technology laid the foundation for today's world. SCHNEEBERGER, long as the linear guide bearing capacity, reliability, and economy developed standards, quickly became the industry standard today.
As a professional manufacturer of precision linear guides, SCHNEEBERGER uses advanced manufacturing technology in the world.
High-quality linear motion solutions

Customized bearings / Sliding guideways
Linear bearing with integrated measuring system
Linear bearings / linear roller guideways
Slides / Micro frictionless & Positioning tables
Gear racks
Mineral casting
Precision positioning systems – motion systems
Ball screws
Contact: Candice
Email: info@tflbearing.com
MP/Whatsapp: (86)15806631151
WeChat: 15806631151