Schaeffler (Ningxia) Plant: Efforts to build China's largest passenger car bearing production base
Recently, Yinchuan City held a grand project contract signing meeting. Thirteen high-quality projects with a total investment of 10.33 billion yuan settled in the Yinchuan Economic Development Zone. Among them, Schaeffler FAG (Ningxia) plant auto bearing localization and production capacity expansion, Schaeffler Ningxia Bearing The R&D center,r and Industry 4.0 promotion projects were signed into the park, which further consolidated the development position of the enterprise's bearing industry and became the "core force" in the rise of the equipment manufacturing industry in Yinchuan Economic Development Zone.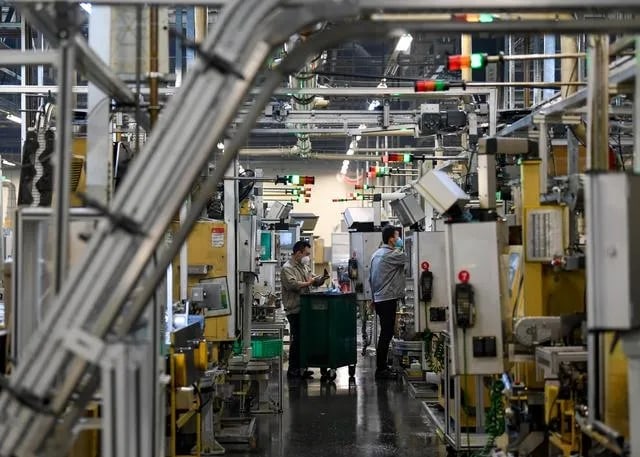 Walking into the production workshop of Schaeffler (Ningxia) factory, the machine is full of sound, several production lines are running at high speed, workers are busy with production, and there is a busy scene everywhere…
As a global leader in the production of rolling bearings and linear motion products and one of the most reputable suppliers in the automotive manufacturing industry, Schaeffler has been representing the company's image with high quality, excellent technology, and strong innovation capabilities for many years. Among them, the Schaeffler Group has become almost all automobile manufacturers and other major suppliers with its expertise in the overall power system (engine, chassis, gearbox, and auxiliary devices) of cars and trucks and rolling and sliding bearing solutions. Reliable partner of the supplier. This also brings Schaeffler Group closer and closer to its goal of "high-efficiency driving, galloping into the future".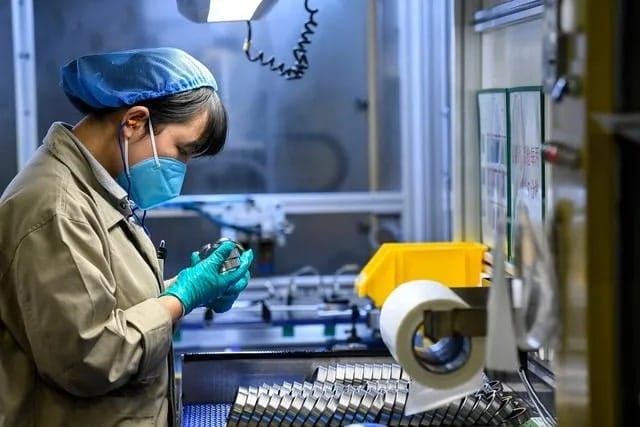 "The future capacity expansion project, Schaeffler Ningxia Bearing R&D Center, and Industry 4.0 promotion project we signed this time are of great significance to the development of Schaeffler (Ningxia) plant. At present, we have 15 production lines in the capacity expansion project. In the next 3-5 years, it plans to expand production capacity to twice or more, expand production at full capacity, and strive to improve corporate efficiency first," said Kner Yashar, general manager of Schaeffler (Ningxia) Co., Ltd. Localization and capacity expansion of automotive bearings Plans to invest 300 million yuan in Schaeffler's Ningxia plant from 2021 to 2023 to add high-end ball bearings, tapered roller bearings, cylindrical roller bearing production lines and automotive engine idler bearings for each unit application of automobile assembly, Water pump bearings, steering gear triangle self-aligning bearings, and other products, further expand the overall production capacity of the Yinchuan plant and build it into the largest domestic production base for high-end passenger car bearings. 
Schaeffler Ningxia Bearing R&D Center Through the establishment, integration, and transfer of Schaeffler's existing testing laboratories, bearing R&D test benches, full-function sample production lines, etc., to provide sample bearings and related parts design and manufacturing for Ningxia and Northwestern bearing manufacturing industry chain related companies, Testing and other services. Industry 4.0 promotion project Invest 30 million yuan to implement Industry 4.0 promotion projects in two projects. Schaeffler Group's world's most advanced Industry 4.0 digital forging line is used as a benchmark project to help Schaeffler (Ningxia) plant become Schaeffler's global intelligent forging center.
Schaeffler (Ningxia) Co., Ltd. was put into production in 2002. It mainly produces railway axlebox bearings, deep groove ball bearings, tapered roller bearings, and cylindrical roller bearings and provides railway bearing overhaul services. Currently, corporate customers are worldwide, including world-renowned rail transit equipment manufacturers such as Audi, BMW, Volkswagen, Great Wall, and Changan.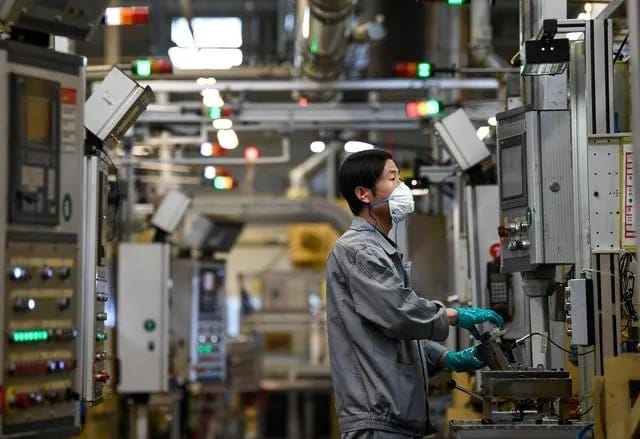 As an old bearing industry in the park, Schaeffler (Ningxia) Co., Ltd. actively implements the requirements for improving the level of enterprise digitalization and intelligence proposed by Secretary Chen Runer's investigation and realizes the factory through the application of new technologies such as internal robot automation, artificial intelligence detection, and AGV transportation. The centralized management and monitoring of the digital system improves the level of digital and intelligent production of enterprises and promotes the transformation of the Schaeffler (Ningxia) factory from a traditional manufacturing factory to an intelligent manufacturing factory. 
By upgrading the "old brand", in-depth development of the "original brand", and fostering the development of the "new brand", Schaeffler (Ningxia) Co., Ltd. is grasping the historical opportunity of industrial transfer in the east, identifying opportunities, cohesive strength, and further accelerating industrial transformation The pace of upgrading, through a series of practical actions, has opened up a "high-speed road" for the development of the bearing industry in the park, and contributed to the high-quality development of Yinchuan Economic Development Zone.
Today, Schaeffler (Ningxia) Co., Ltd. has the most advanced digital training center globally and the most advanced bearing production line in China. At the same time, under the careful "care" of the Yinchuan Economic Development Zone, the company is growing rapidly. It has grown into a leading enterprise in the park's equipment manufacturing industry. It is working hard to build China's largest passenger car bearing production base and strive to flourish for the park's bearing industry. Contribute to development.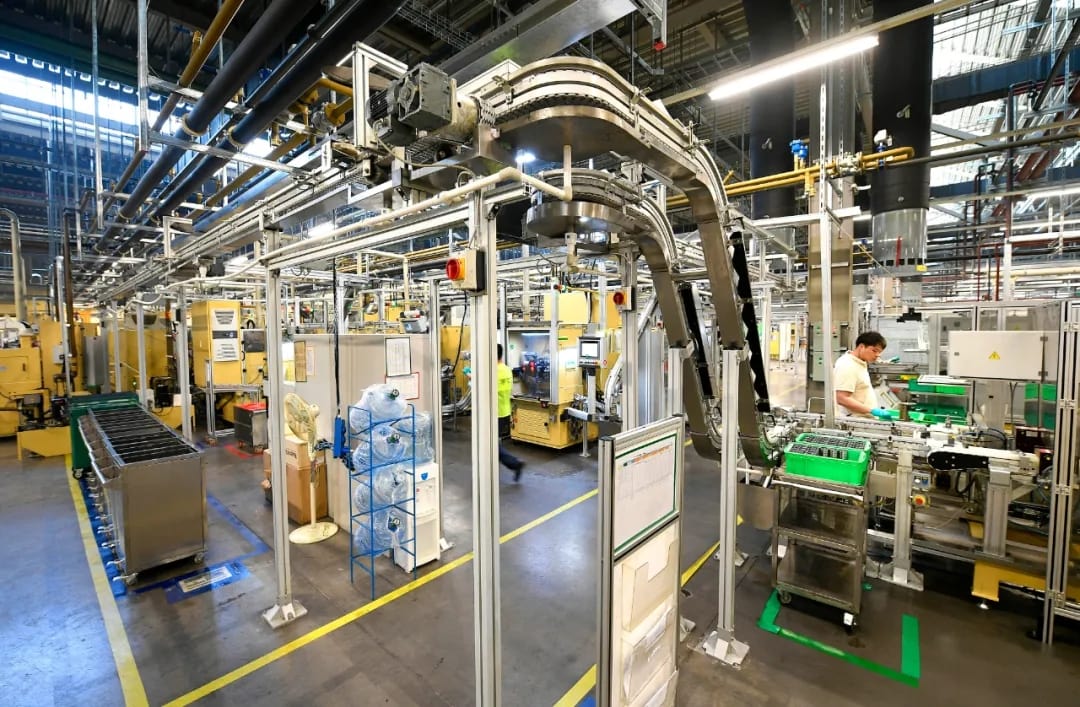 "As a national-level economic development zone, project construction is the foundation of the district, the foundation of the district, and the strategy of strengthening the district. It is our own job to allow projects to enter, build quickly, retain, and develop well." The relevant person in charge of Yinchuan Economic and Technological Development Zone said that, in the future, we will continue to strengthen the concept of "service projects are service development. Service enterprises are service ourselves", and be a good "shop second" for project landing and enterprise growth, and jointly open high quality, Strong efficiency, and accelerate the new journey of sincere cooperation, gathering strong momentum for the construction of the "100 Billion Park".
(Source: Financial Media Center of Yinchuan Economic Development Zone)