NTN participated in the 17th China International Machine Tool Show in Beijing【CIMT 2021】
NTN Corporation (NTN) will exhibit at the 17th China International Machine Tool Exhibition "CIMT 2021" to be held in Beijing, China from April 12th to 17th.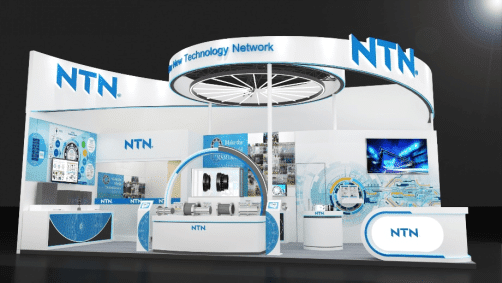 This exhibition is the largest machine tool-related exhibition in China held every other year, and about 1,600 companies that handle machine tools, spindles, tools, etc. will exhibit. This is the fourth time NTN has exhibited since its first exhibition in 2015.
NTN will exhibit products for machine tools and robots under the theme of "Navigate Your Future ~ NTN ULTAGE ~". "Bearing unit with built-in sensor" that helps prevent seizure of bearings for machine tool spindles, "Grease lubricated bearing with air-cooled spacer" that improves high-speed rotation performance and rigidity by grease lubrication instead of air-oil lubrication, for machine tools Introducing a wide range of products for machine tools, such as the ULTAGE * series of precision rolling bearings.
In addition, as products and technologies that contribute to the recent trend of "collaboration between machine tools and robots," bearings for robot reducers and "double-row magnetic rings" contribute to highly accurate angle detection of robot joints. We will also exhibit.
ULTAGE is a coined word that combines [Ultimate], which means the ultimate, and [Stage], which means success in every situation, and expresses NTN's idea of ​​seeking the ultimate in precision bearings.