Double Row Black Chamfering Radial Angular Contact Ball Bearing 5201 2RS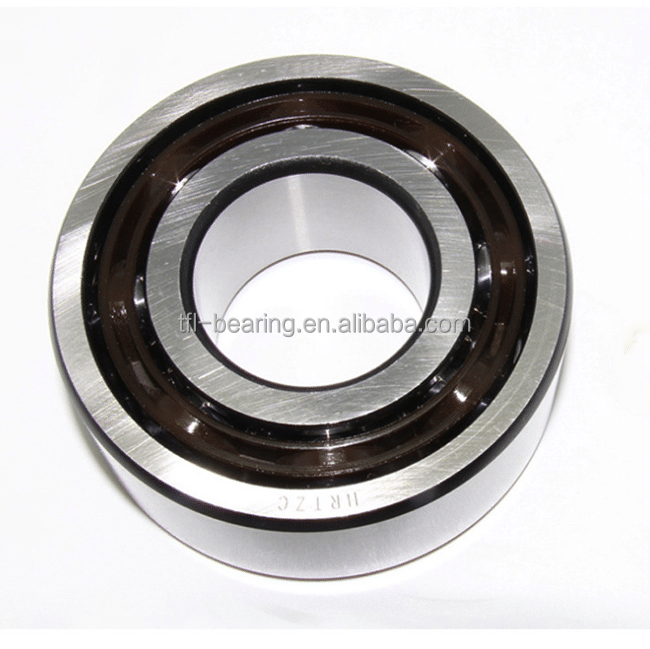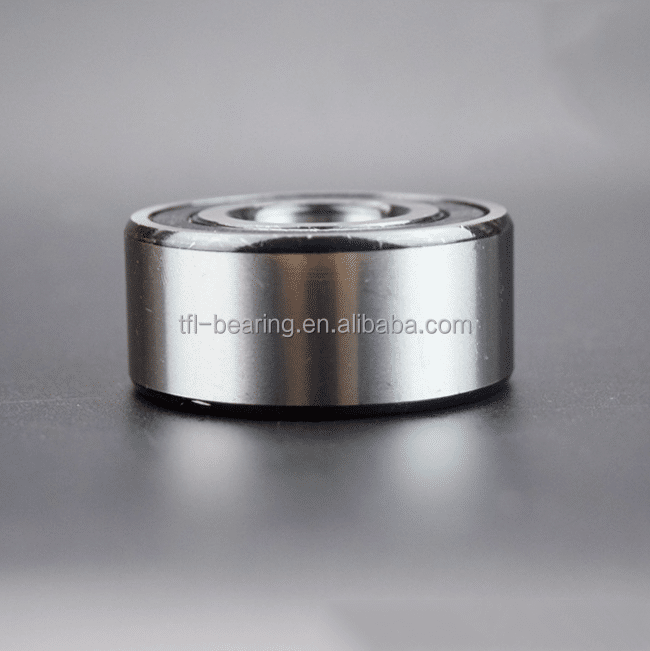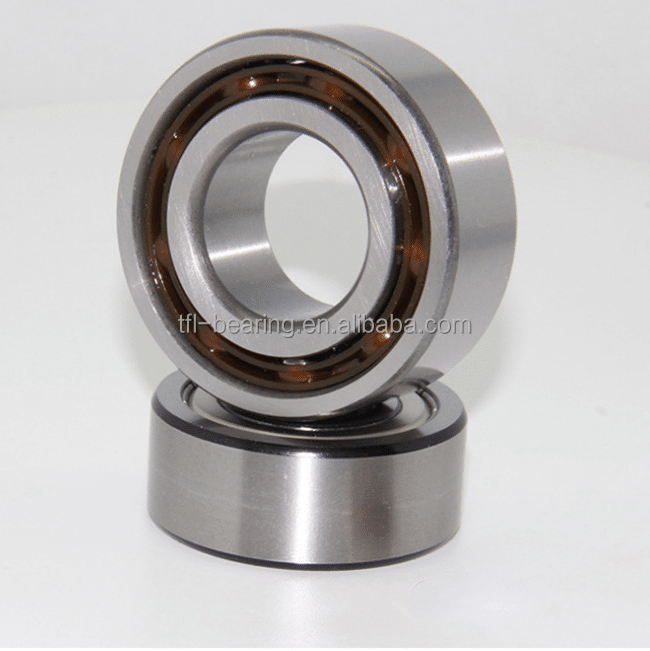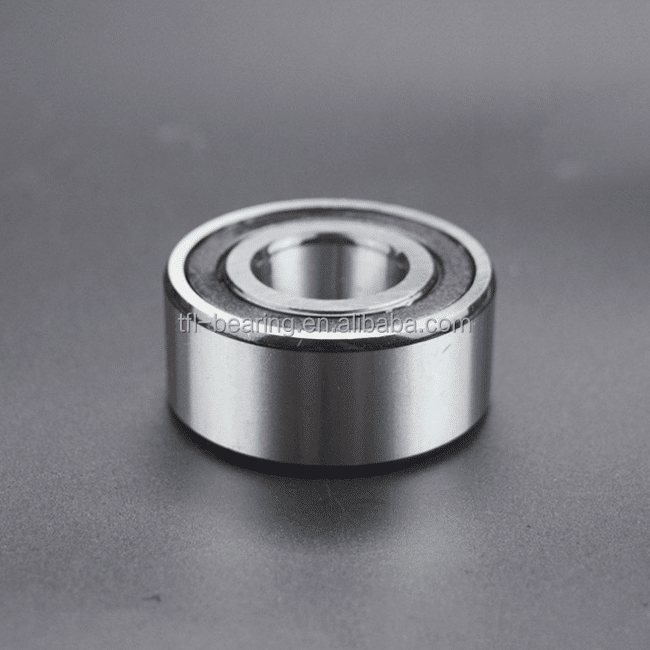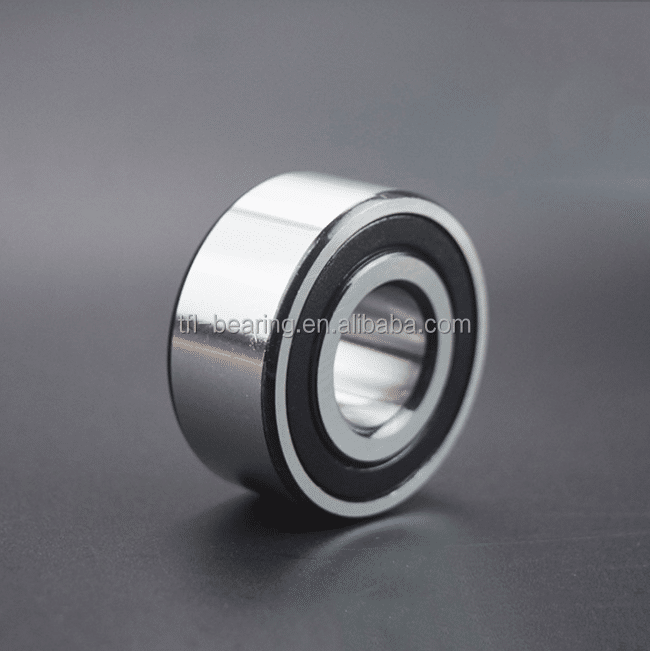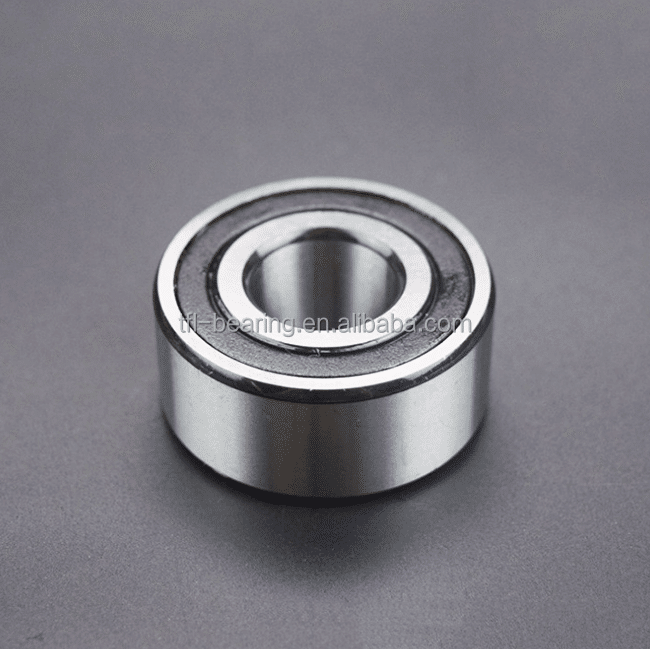 Samples:

12 – 1000 mm, 30 – 1500 mm, 5201

$0.70/Piece | 1 Piece (Min. Order) |
Customization:

Customized logo

(Min. Order: 100 Pieces)

Customized packaging

(Min. Order: 100 Pieces)
Product Description
What is Double Row Black Chamfering Radial Angular Contact Ball Bearing 5201 5201-2RS?
Angular contact ball bearings are particularly suitable for carrying combined (axial and radial) loads. Sometimes, they also can have the pure axial load and operate at a higher speed. Under radial load, the axial component force will be produced, which must be counteracted. So the bearings are usually adjusted against a second bearing.
Single row angular contact ball bearings can only carry axial load acting in one direction. Angular contact ball bearings in pairs or muti-arrangement should be used in many applications. The axial load carrying capacity of angular contact ball bearings increases with the increase of contact angle.
TFL Bearing No.
Main Dimension
Load rating / KN
maximum speed
Weight
d
D
B
r

min

Dynamic
Static
Grease
Oil
approX.
OPEN
ZZ
2RS
mm
mm
mm
mm
C
C0
r/min
r/min
KG
5200
5200 ZZ
5200 2RS
10
30
14.3
0.6
7.0
3.8
15000
20000
0.049
5300
5300 ZZ
5300 2RS
35
19.0
0.6
9.2
5.1
14000
19000
0.092
5201
5201 ZZ
5201 2RS
12
32
15.9
0.6
9.2
5.1
14000
19000
0.057
5301
5301 ZZ
5301 2RS
37
19.0
0.6
10.0
6.1
12000
17000
0.109
5202
5202 ZZ
5202 2RS
15
35
15.9
0.6
10.0
6.1
12000
16000
0.064
5302
5302 ZZ
5302 2RS
42
19.0
1.0
12.8
7.9
10000
15000
0.132
5203
5203 ZZ
5203 2RS
17
40
17.5
0.6
12.8
7.9
10000
14000
0.096
5303
5303 ZZ
5303 2RS
47
22.2
1.0
20.4
12.1
8000
12000
0.181
5204
5204 ZZ
5204 2RS
20
47
20.6
1.0
19.0
12.1
8000
12000
0.153
5304
5304 ZZ
5304 2RS
52
22.2
1.0
20.6
12.7
8000
12000
0.227
5205
5205 ZZ
5205 2RS
25
52
20.6
1.0
20.6
14.3
7500
10000
0.175
5305
5305 ZZ
5305 2RS
62
25.4
1.1
30.5
20.5
7500
10000
0.362
5206
5206 ZZ
5206 2RS
30
62
23.8
1.0
28.6
20.4
6500
8500
0.286
5306
5306 ZZ
5306 2RS
72
30.2
1.1
39.5
27.5
6500
8000
0.553
5207
5207 ZZ
5207 2RS
35
72
27.0
1.1
38.0
27.8
5500
7500
0.436
5307
5307 ZZ
5307 2RS
80
34.9
1.5
49.5
35.0
5300
7000
0.766
5208
5208 ZZ
5208 2RS
40
80
30.2
1.1
42.5
32.5
5300
7000
0.590
5308
5308 ZZ
5308 2RS
90
36.5
1.5
60.5
44.0
5000
6500
1.010
5209
5209 ZZ
5209 2RS
45
85
30.2
1.1
48.0
37.0
5000
6500
0.640
5309
5309 ZZ
5309 2RS
100
39.7
1.5
72.5
54.0
4300
5600
1.340