304 stainless steel Self Lubricating Fish eye Rod End Bearing SA25 T/K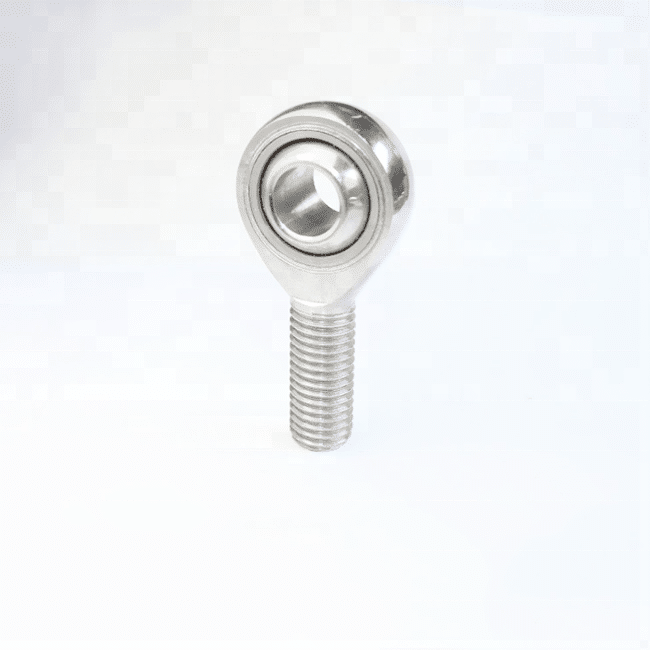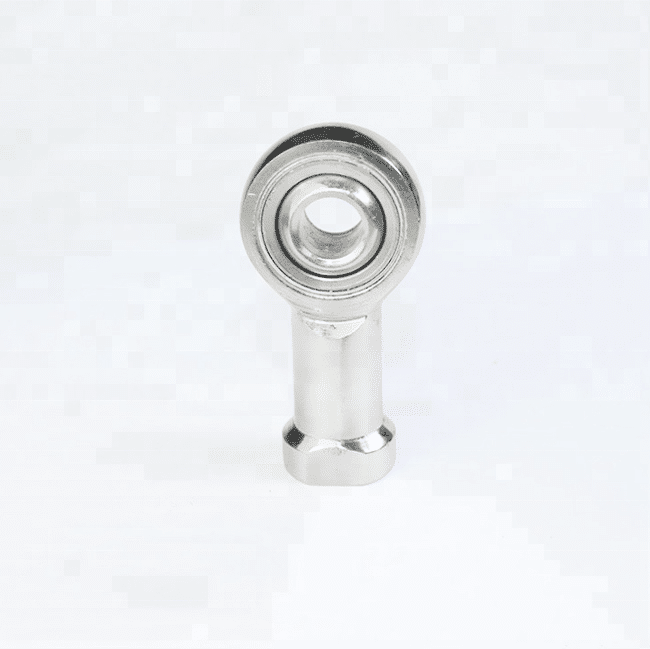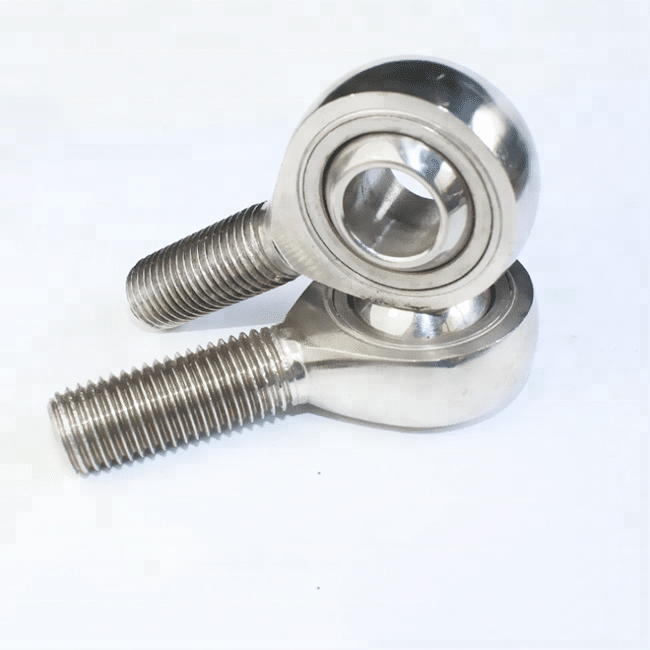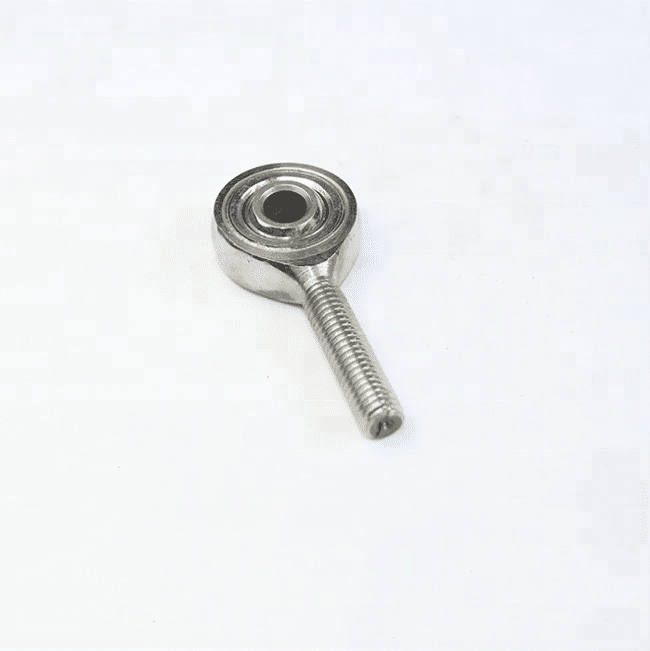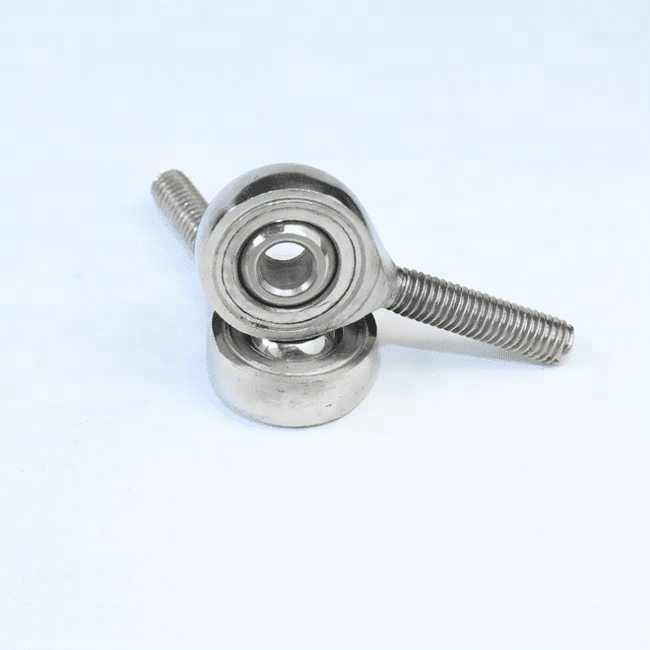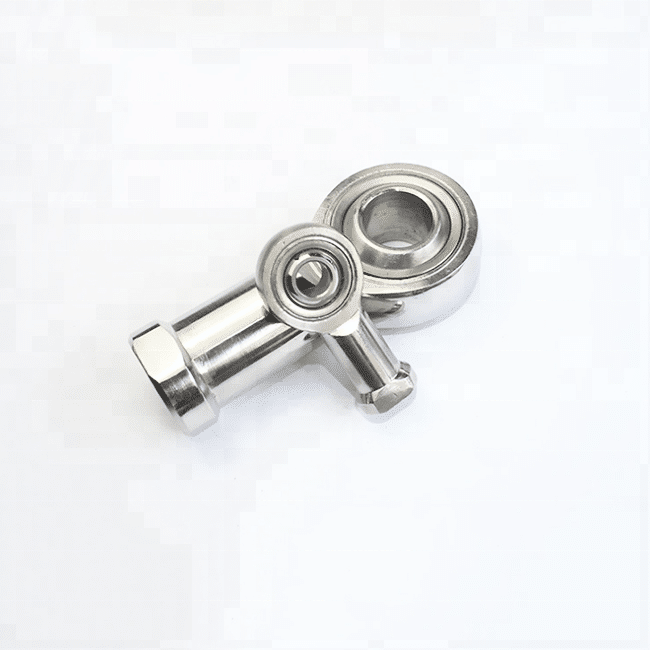 Samples:

$2.50

/Piece

|

1 Piece (Min. Order)

|
Lead Time

If you finish the payment today, your order will ship out within the delivery date.

:

| | | |
| --- | --- | --- |
| Quantity(Pieces) | 1 - 5000 | >5000 |
| Est. Time(days) | 3 | To be negotiated |
Customization:

Customized logo

(Min. Order: 2000 Pieces)

Customized packaging

(Min. Order: 2000 Pieces)

More
Alibaba.com Freight
|
Compare Rates

|
Learn more
Product Description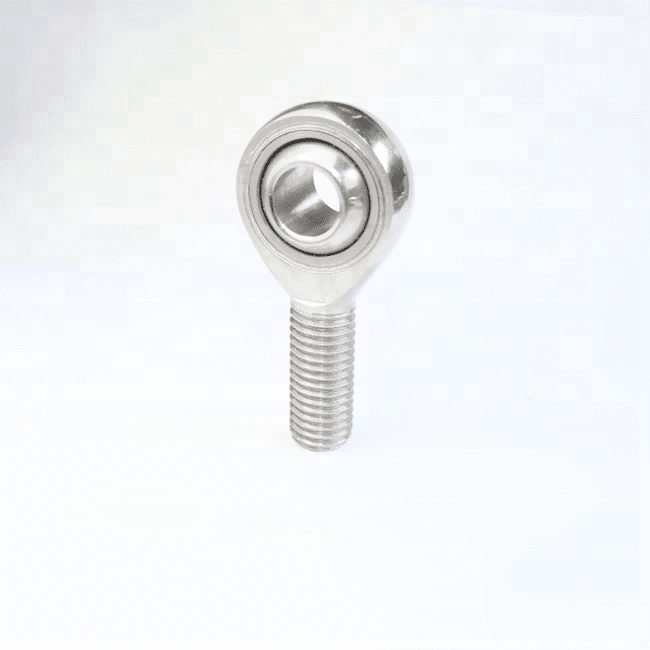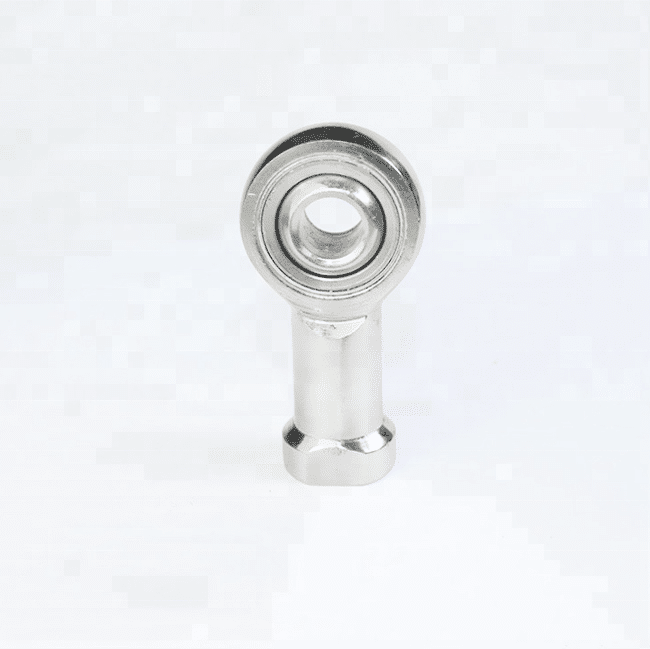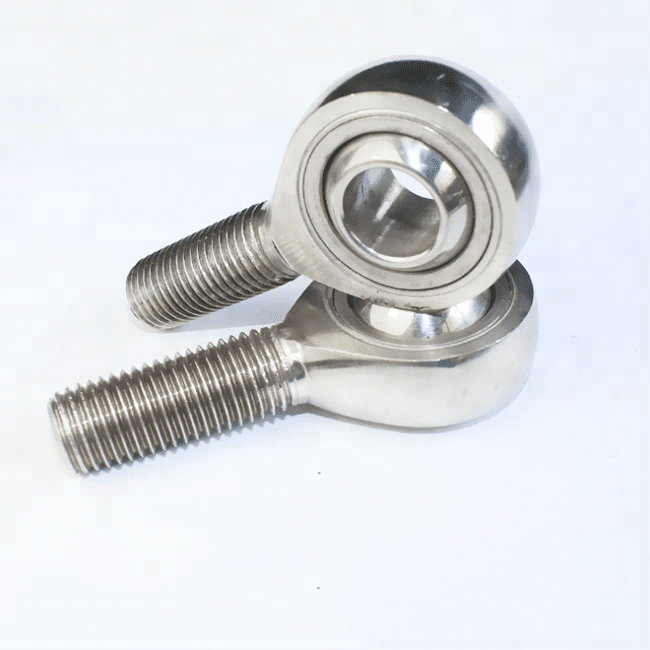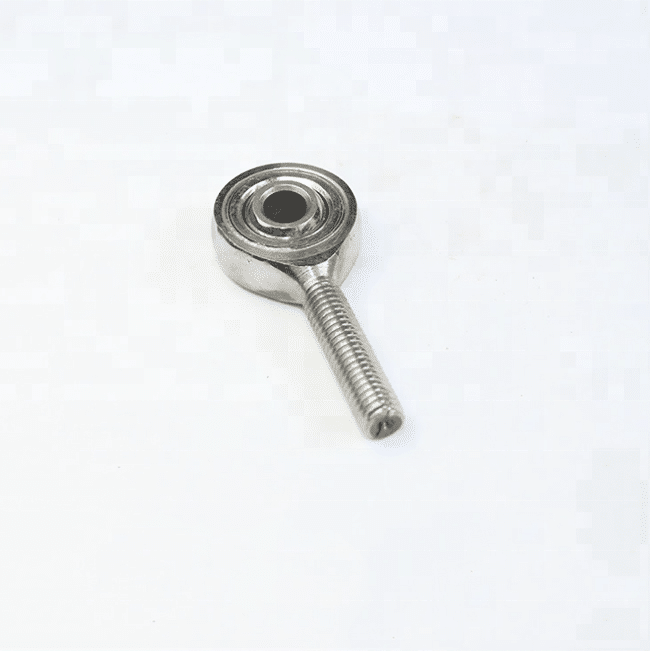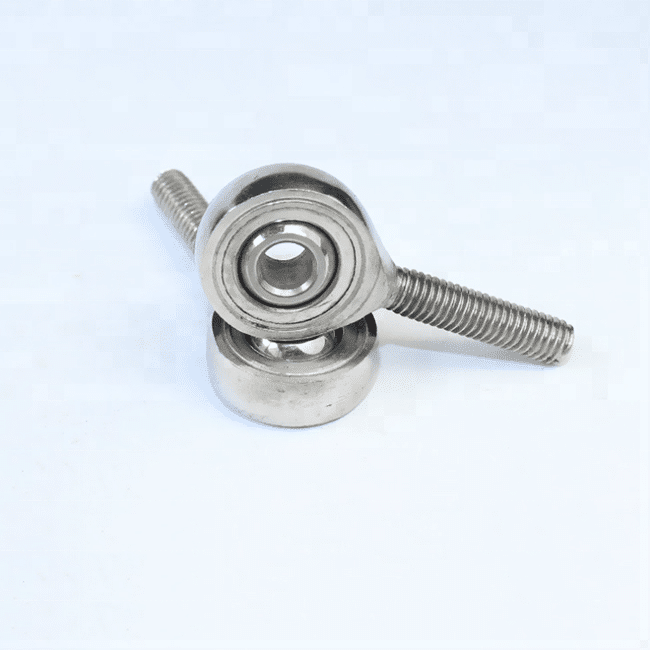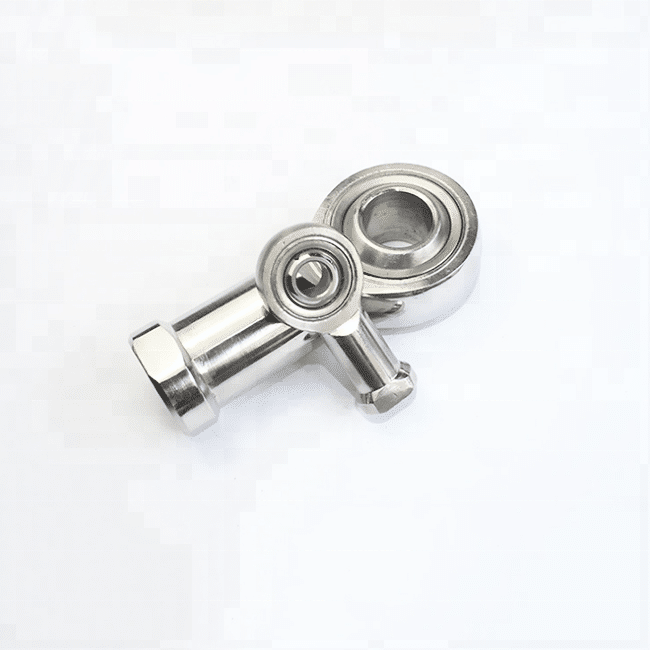 304 stainless steel Self Lubricating Fish eye Rod End Bearing SA25 T/K
| | | | | | | | | | |
| --- | --- | --- | --- | --- | --- | --- | --- | --- | --- |
| Bearing NO. | Dimensions (mm) | | | | | | | | Weight (kg) |
| | d | d3 | B | C1 | L1 | d2 | h | L2 | |
| SA..TK Series | | | | | | | | | |
| SA 5 T/K | 5 | M5x0.8 | 8 | 6 | 19 | 18 | 33 | 42 | 0.013 |
| SA 6 T/K | 6 | M6x1.0 | 9 | 6.75 | 21 | 20 | 36 | 46 | 0.020 |
| SA 8 T/K | 8 | M8x1.25 | 12 | 9 | 25 | 24 | 42 | 54 | 0.038 |
| SA 10 T/K | 10 | M10x1.5 | 14 | 10.5 | 28 | 28 | 48 | 62 | 0.055 |
| SA 12 T/K | 12 | M12x1.75 | 16 | 12 | 32 | 32 | 54 | 70 | 0.085 |
| SA 14 T/K | 14 | M14x2.0 | 19 | 13.5 | 36 | 36 | 60 | 78 | 0.14 |
| SA 16 T/K | 16 | M16x2.0 | 21 | 15 | 37 | 40 | 66 | 87 | 0.21 |
| SA 18 T/K | 18 | M18x1.5 | 23 | 16.5 | 41 | 44 | 72 | 94 | 0.28 |
| SA 20 T/K | 20 | M20x1.5 | 25 | 18 | 45 | 50 | 78 | 103 | 0.38 |
| SA 22 T/K | 22 | M22x1.5 | 28 | 20 | 48 | 54 | 84 | 111 | 0.48 |
| SA 25 T/K | 25 | M24x2.0 | 31 | 22 | 55 | 60 | 94 | 124 | 0.64 |
| SA 28 T/K | 28 | M27x2.0 | 35 | 24 | 62 | 66 | 103 | 136 | 0.80 |
| SA 30 T/K | 30 | M30x2.0 | 37 | 25 | 66 | 70 | 110 | 145 | 1.10 |
| SA 35 T/K | 35 | M36x2.0 | 43 | 28 | 85 | 81 | 140 | 180.5 | 1.64 |
| SA 40 T/K | 40 | M42x2.0 | 49 | 33 | 90 | 91 | 150 | 195.5 | 2.30 |
| SA 50 T/K | 50 | M48x2.0 | 60 | 45 | 105 | 117 | 185 | 243.5 | 4.80 |
| POS Series | | | | | | | | | |
| POS 5 | 5 | M5x0.8 | 8 | 6 | 19 | 18 | 33 | 42 | 0.013 |
| POS 6 | 6 | M6x1.0 | 9 | 6.75 | 21 | 20 | 36 | 46 | 0.020 |
| POS 8 | 8 | M8x1.25 | 12 | 9 | 25 | 24 | 42 | 54 | 0.038 |
| POS 10 | 10 | M10x1.5 | 14 | 10.5 | 28 | 28 | 48 | 62 | 0.055 |
| POS 12 | 12 | M12x1.75 | 16 | 12 | 32 | 32 | 54 | 70 | 0.085 |
| POS 14 | 14 | M14x2.0 | 19 | 13.5 | 36 | 36 | 60 | 78 | 0.14 |
| POS 16 | 16 | M16x2.0 | 21 | 15 | 37 | 40 | 66 | 87 | 0.21 |
| POS 18 | 18 | M18x1.5 | 23 | 16.5 | 41 | 44 | 72 | 94 | 0.28 |
| POS 20 | 20 | M20x1.5 | 25 | 18 | 45 | 50 | 78 | 103 | 0.38 |
| POS 22 | 22 | M22x1.5 | 28 | 20 | 48 | 54 | 84 | 111 | 0.48 |
| POS 25 | 25 | M24x2.0 | 31 | 22 | 55 | 60 | 94 | 124 | 0.64 |
| POS 28 | 28 | M27x2.0 | 35 | 24 | 62 | 66 | 103 | 136 | 0.80 |
| POS 30 | 30 | M30x2.0 | 37 | 25 | 66 | 70 | 110 | 145 | 1.10 |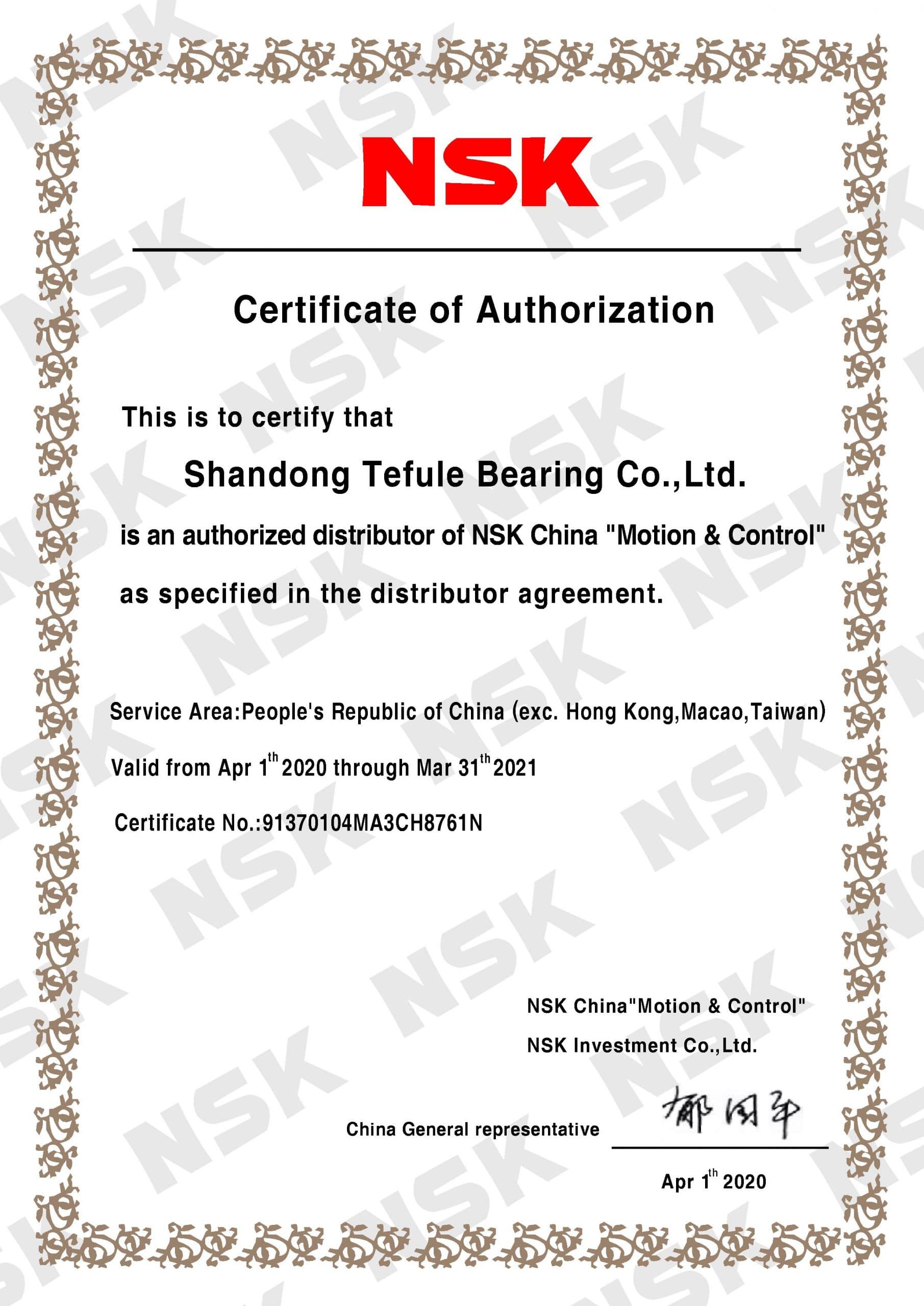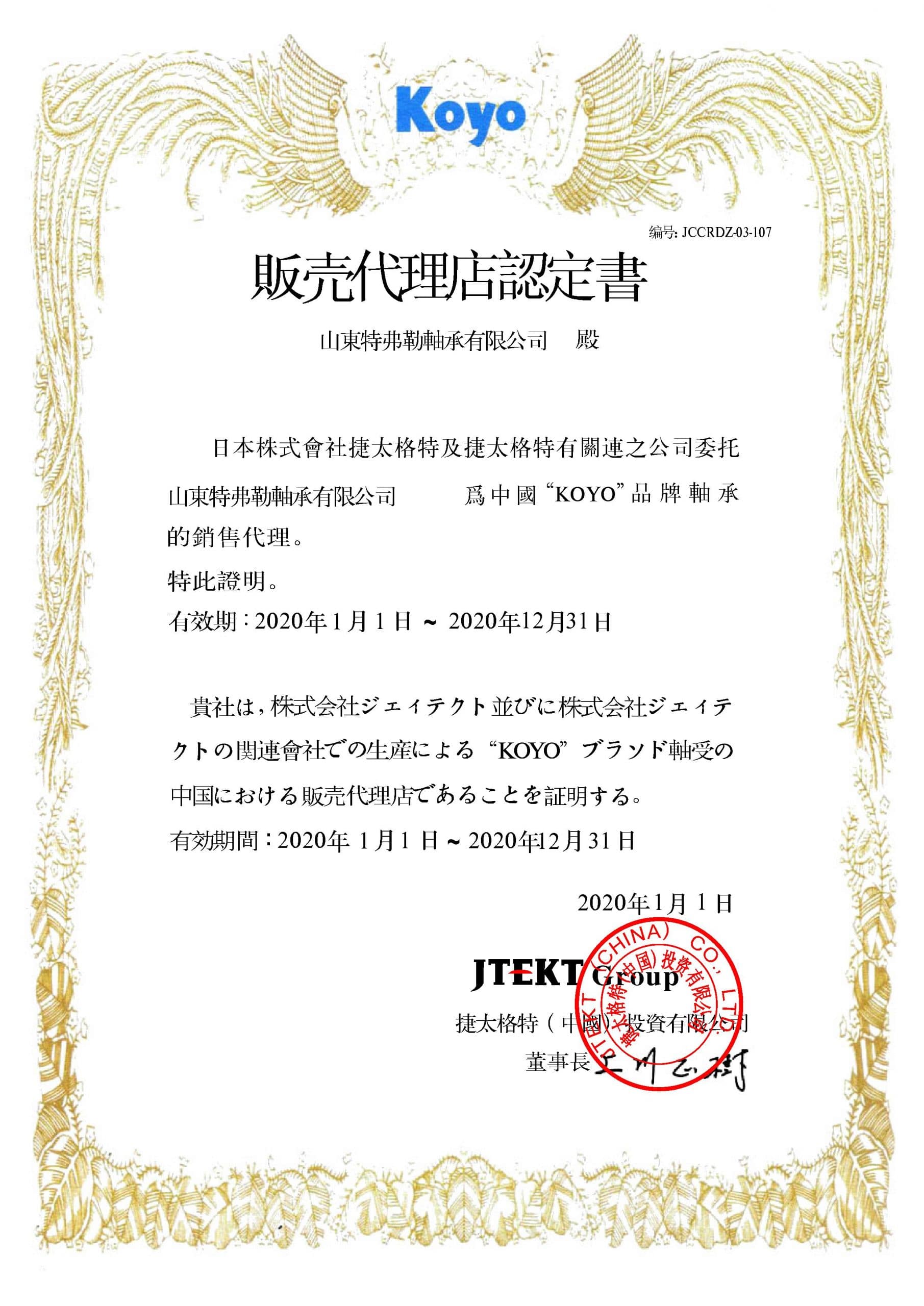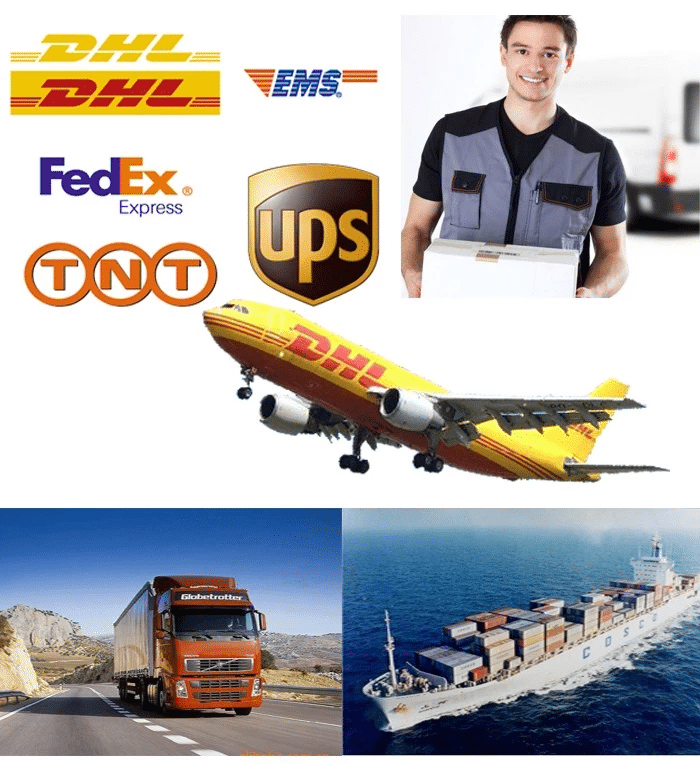 A: Tube packing+carton+pallets
B: single box packing+carton+pallets
C:as customer's requirement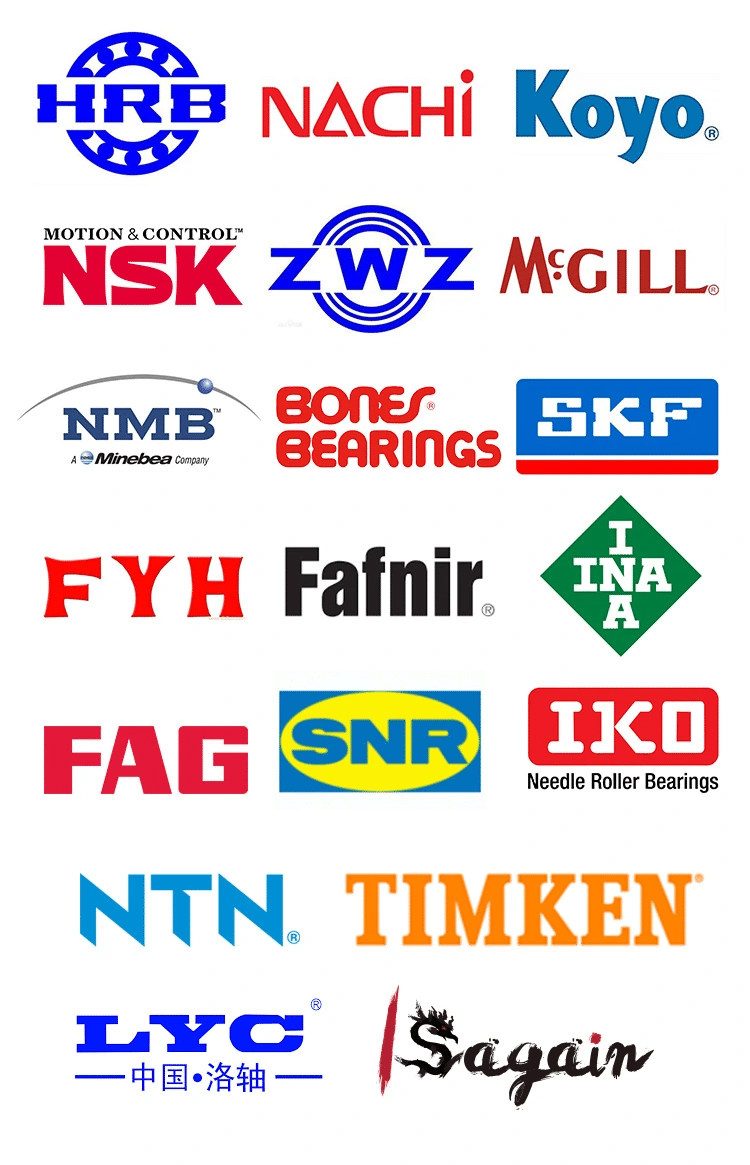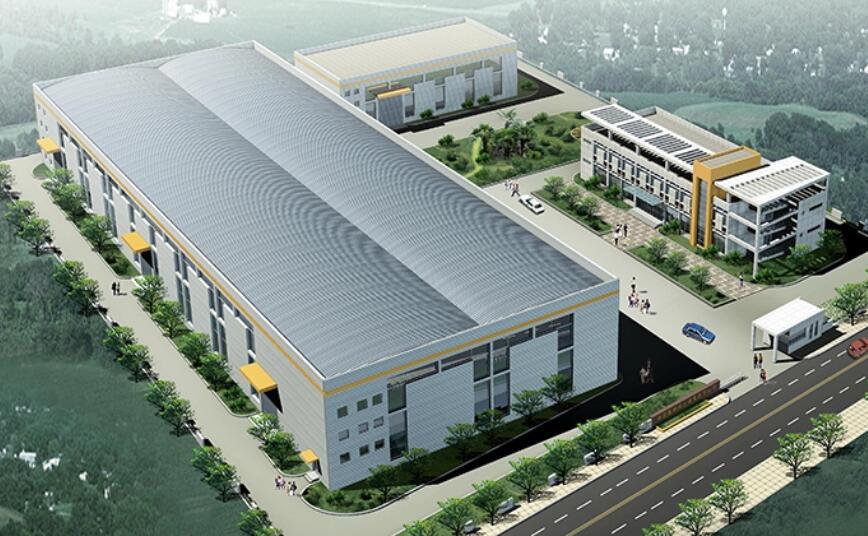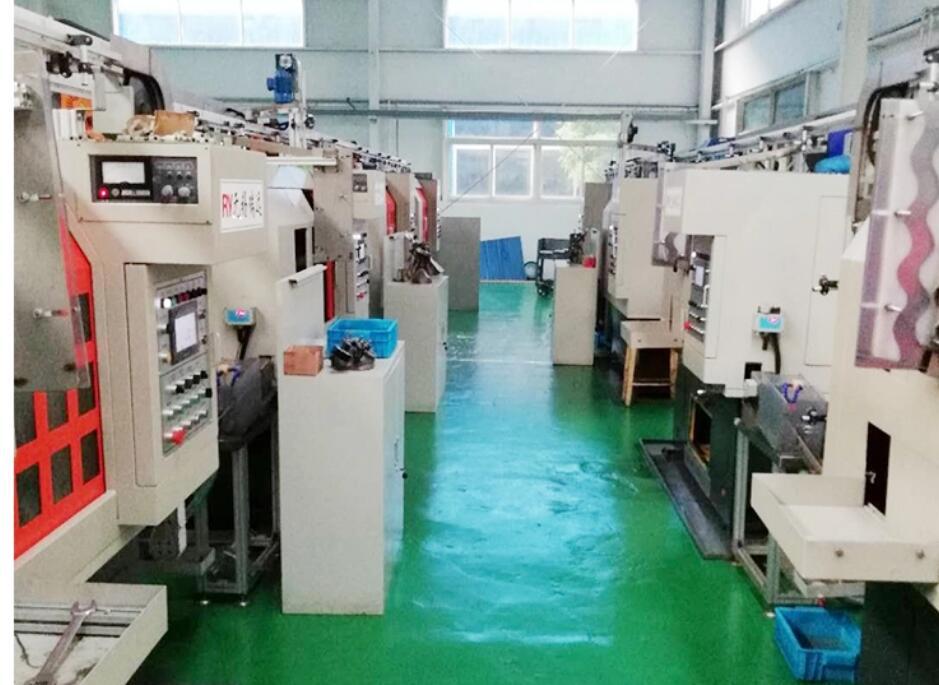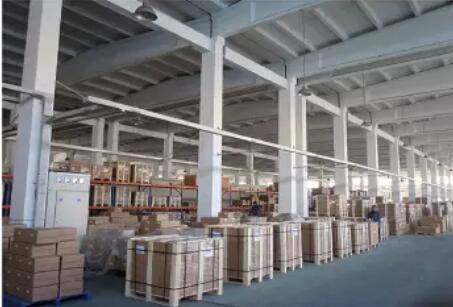 Shandong Tefule Bearing Co.,Ltd
is a professional bearing manufacturer and dealer in china.We have been engaged in bearing industry for 10 years and made international trade of bearing import and export for more than 8 years.
Our company is specialized in ball bearing,roller bearing,housing units, wheel hub bearing,bearing parts and accessories, cross roller bearing.Also we can customize various large non-standard products such as the most competitive products according to customers' demands.
1. who are we?
We are based in Shandong, China,sell to Mid East(30.00%),South Asia(20.00%),Northern Europe(15.00%),Africa(15.00%),Southeast Asia(10.00%),Western Europe(10.00%),North America(10.00%).
2. how can we guarantee quality?
Always a pre-production sample before mass production;
Always final Inspection before shipment;
3.what can you buy from us?
Ball Bearing,Roller Bearing,Wheel Bearing,Linear Bearing,Pillow Block Bearing
4. why should you buy from us not from other suppliers?
Our company has gained rich experience: we know how to exactly handle every step of production.
Our products possess the advantages of competitive price and good service.
5. what services can we provide?
Accepted Delivery Terms: FOB,CFR,CIF,EXW,Express Delivery;
Accepted Payment Currency:USD,EUR,HKD,CNY;
Accepted Payment Type: T/T,L/C,MoneyGram,Credit Card,PayPal,Western Union,Cash,Escrow;
Language Spoken:English,Chinese