HIWIN HGH15CA HGH15CAZAC linear guide blocks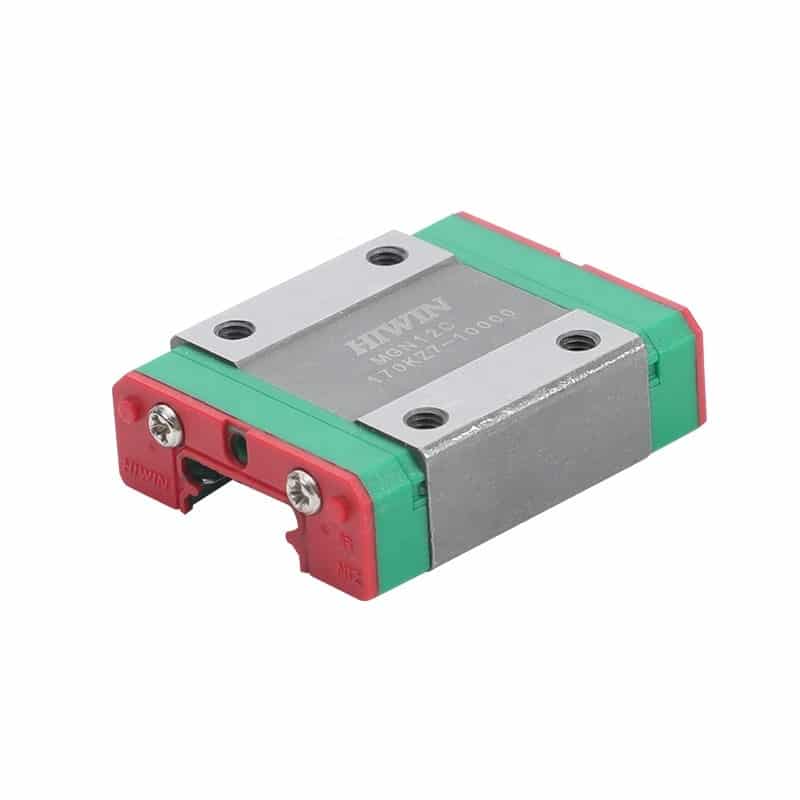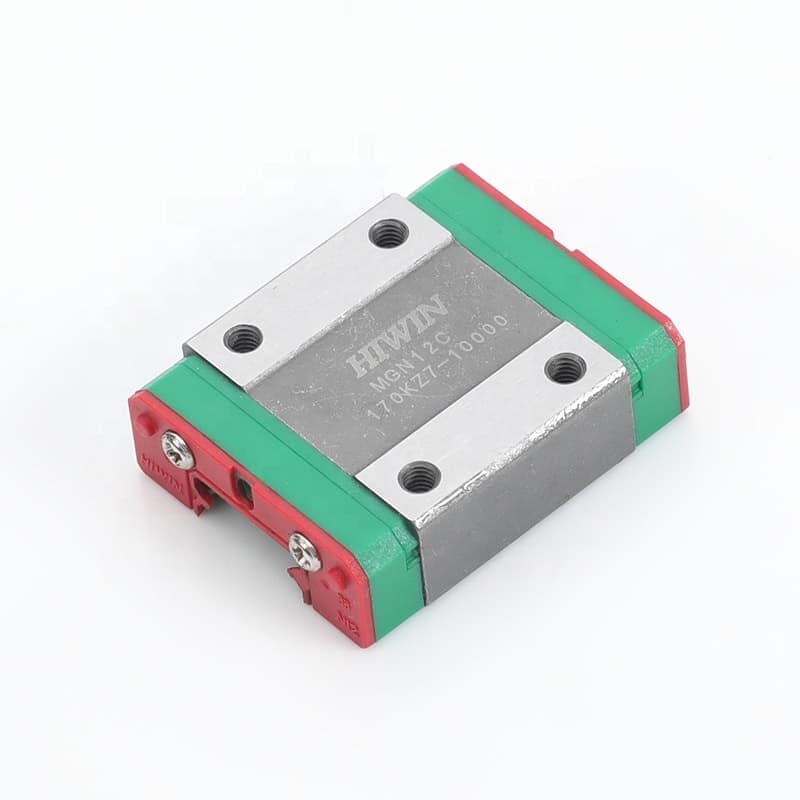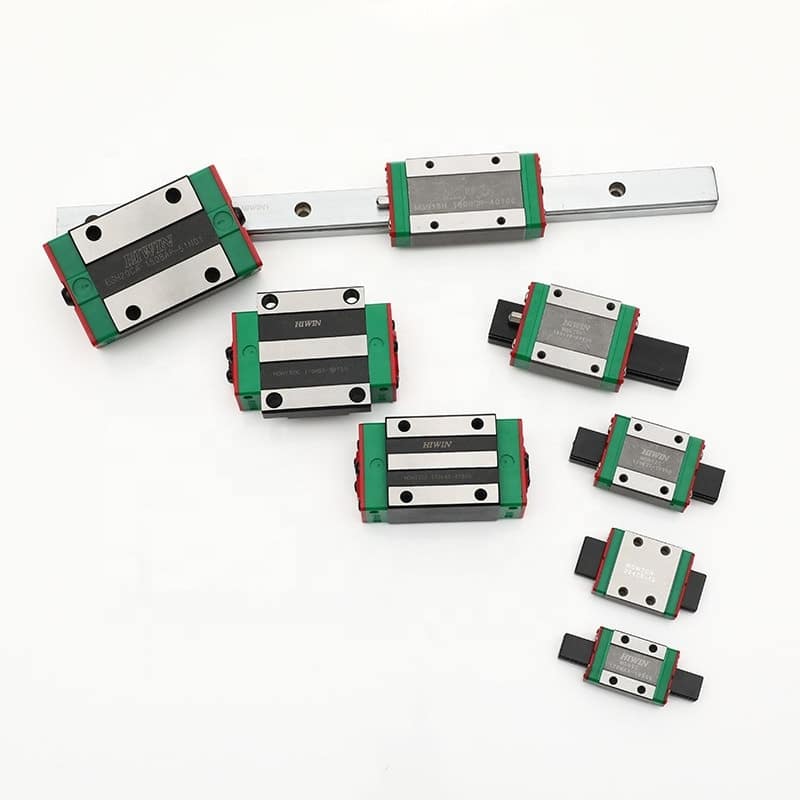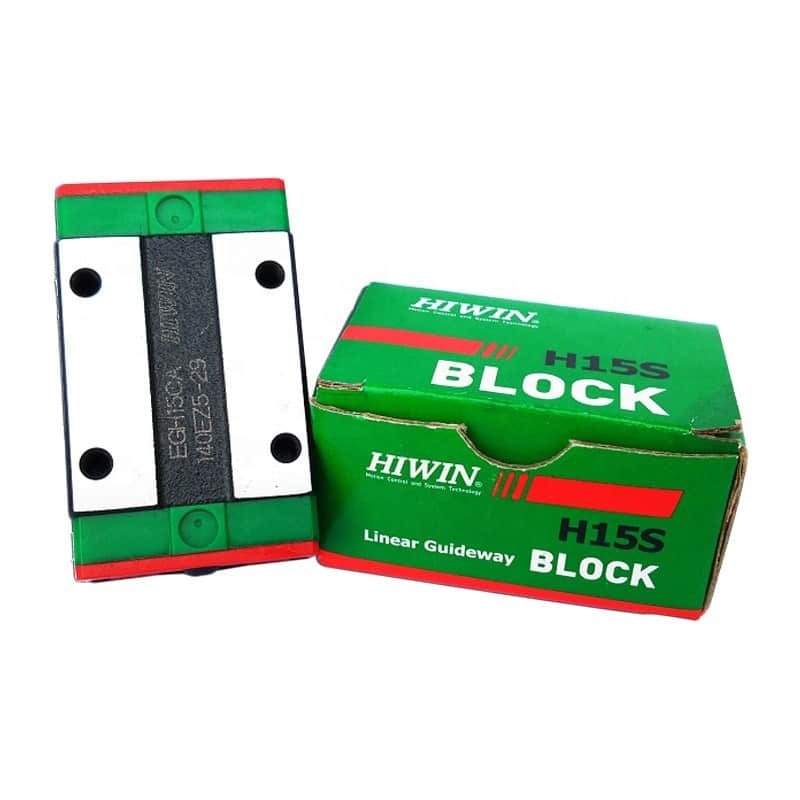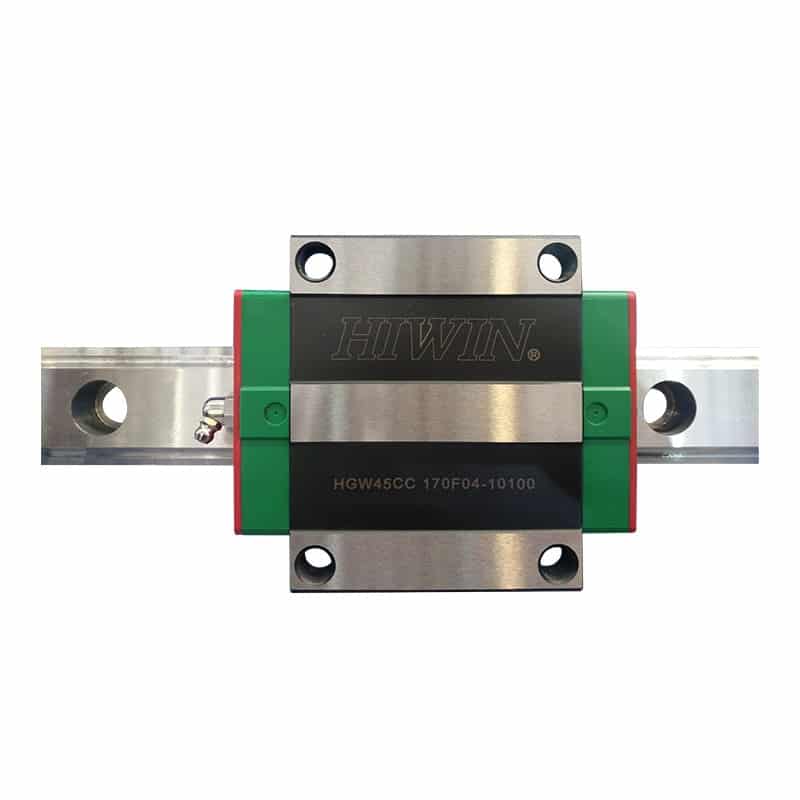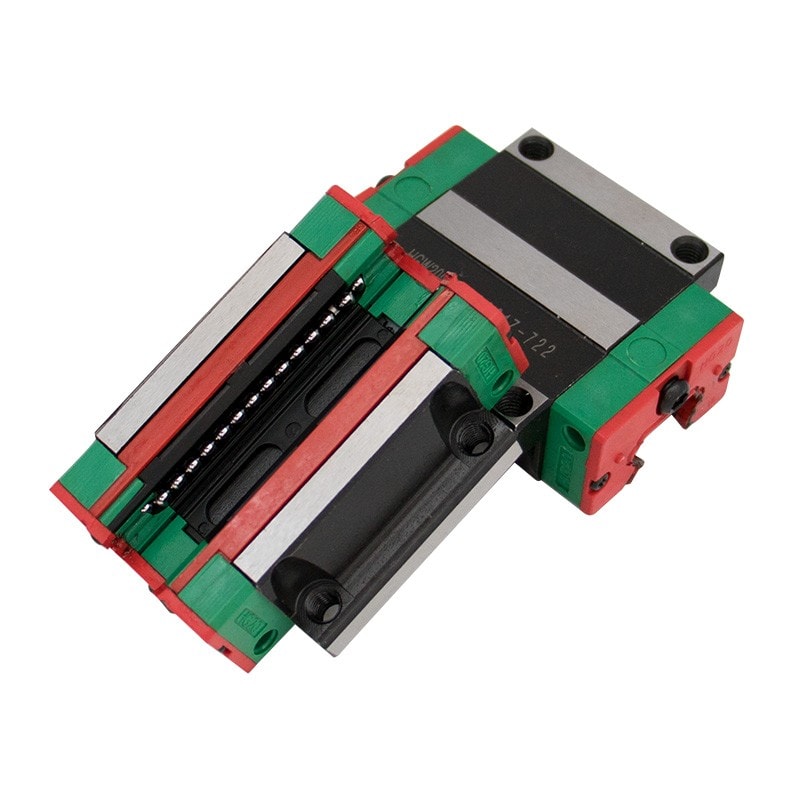 Samples:

15mm, as your requirements
Lead Time

If you finish the payment today, your order will ship out within the delivery date.

:

| | | |
| --- | --- | --- |
| Quantity(Pieces) | 1 – 2000 | >2000 |
| Est. Time(days) | 7 | To be negotiated |
Customization:

Customized logo

(Min. Order: 500 Pieces)

Customized packaging

(Min. Order: 500 Pieces)

More
Product Description
HG Series- Heavy Load Ball Type Linear Guide
HG series linear guideways are designed with load capacity and rigidity higher than other similar products with circular-arc
groove and structure optimization. It features equal load ratings in the radial, reverse radial and lateral directions and
self-aligning to absorb installation error. Thus, HIWIN HG series linear guideways can achieve a long life with high speed, accuracy, and smooth linear motion.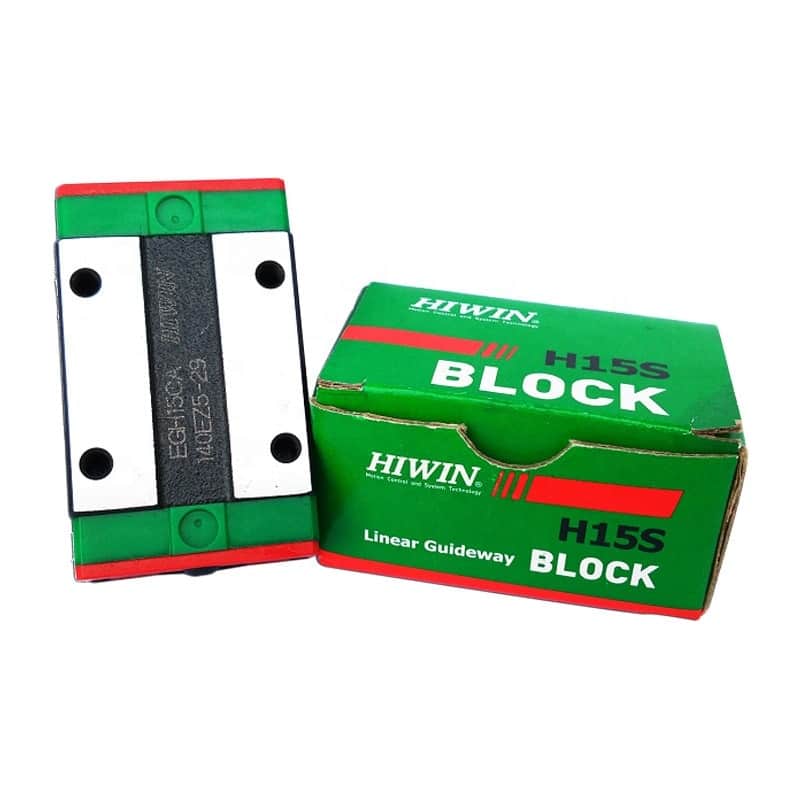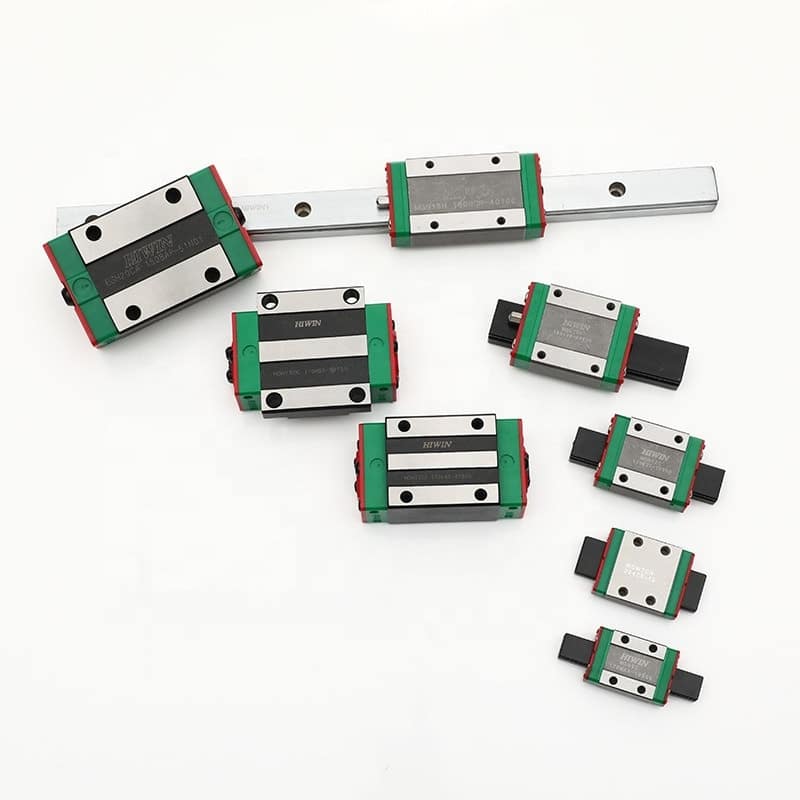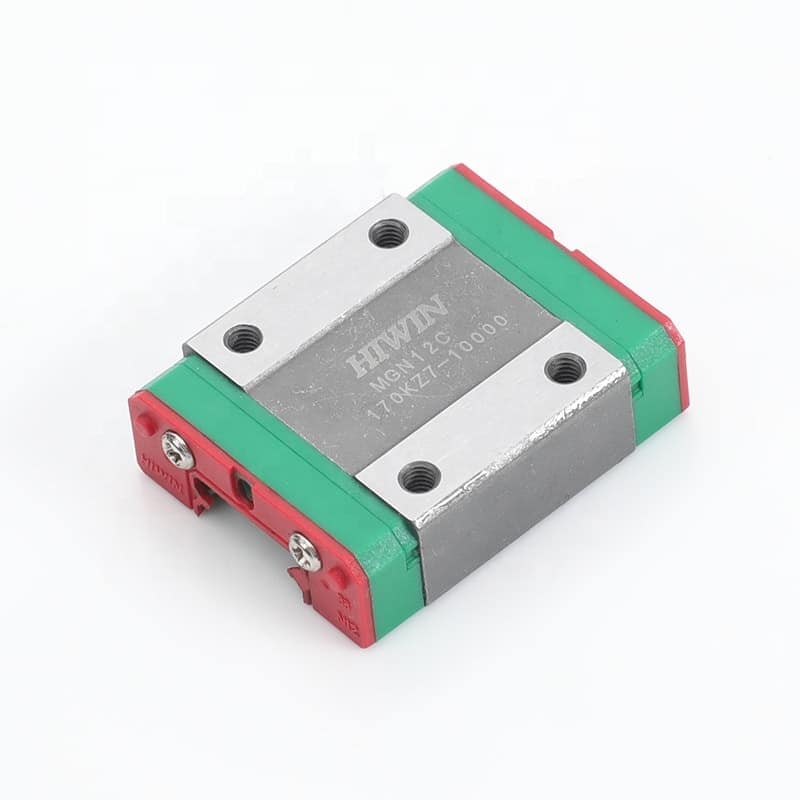 | | | | | |
| --- | --- | --- | --- | --- |
| HIWIN | HIWIN | HIWN | HIWIN | HIWN |
| HGH 15CA | HGW 45HC | QHH 45HA | QEH 30CA | MGW 12H |
| HGH 20CA | HGW 55CC | QHW 15CA | QEH 35SA | MGW 15C |
| HGH 20HA | HGW 55HC | QHW 20CA | QEH 35CA | MGW 15H |
| HGH 25CA | HGW 65CC | QHW 20HA | NEW 15SA | RGH 15CA |
| HGH 25HA | HGW 65HC | QHW 25CA | QEW 15CA | RGH 20CA |
| HGH 30CA | HGR 15T | QHW 25HA | QEW 20SA | RGH 20HA |
| HGH 30HA | HGR 20T | QHW 30CA | QEW 20CA | RGH 25CA |
| HGH 35CA | HGR 25T | QHW 30HA | QEW 25SA | RGH 25HA |
| HGH 35HA | HGR 30T | QHW 35CA | QEW 25CA | RGH 30CA |
| HGH 45CA | HGR 35T | QHW 35HA | QEW 30SA | RGH 30HA |
| HGH 45HA | HGR 45T | QHW 45CA | QEW 30CA | RGH 35CA |
| HGH 55CA | HGR 55T | QHW 45HA | QEW 35SA | RGH 35HA |
| HGH 55HA | HGR 65T | QHW 15CB | QEW 35CA | RGH 45CA |
| HGH 65CA | EGH 15SA | QHW 20CB | QEW 15SB | RGH 45HA |
| HGH 65HA | EGH 15CA | QHW 20HB | QEW 15CB | RGH 55CA |
| HGL 15CA | EGH 20SA | QHW 25CB | QEW 20CB | RGH 55HA |
| HGL 25CA | EGH 20CA | QHW 25HB | QEW 20CB | RGH 65CA |
| HGL 25HA | EGH 25SA | QHW 30CB | QEW 25SB | RGH 65HA |
| HGL 30CA | EGH 25CA | QHW 30HB | QEW 25CB | RGW 15CC |
| HGL 30HA | EGH 30SA | QHW 35CB | QEW 30SB | RGW 20CC |
| HGL 35CA | EGH 30CA | QHW 35HB | QEW 30CB | RGW 20HC |
| HGL 35HA | EGH 35SA | QHW 45CB | QEW 35SB | RGW 25CC |
| HGL 45CA | EGH 35CA | QHW 45HB | QEW 35CB | RGW 25HC |
| HGL 45HA | EGW 15SA | QHW 15CC | WEH 27CA | RGW 30CC |
| HGL 55CA | EGW 15CA | QHW 20CC | WEH 35CA | RGW 30HC |
| HGL 55HA | EGW 20SA | QHW 20HC | WEW 27CC | RGW 35CC |
| HGW 15CA | EGW 20CA | QHW 25CC | WEW 35CC | RGW 35HC |
| HGW 20CA | EGW 25SA | QHW 25HC | MGN 7C | RGW 45CC |
| HGW 20HA | EGW 25CA | QHW 30CC | MGN 7H | RGW 45HC |
| HGW 25CA | EGW 30SA | QHW 30HC | MGN 9C | RGW 55CC |
| HGW 25HA | EGW 30CA | QHW 35CC | MGN 9H | RGW 55HC |
| HGW 30CA | EGW 35SA | QHW 35HC | MGN 12C | RGW 65CC |
| HGW 30HA | EGW 35CA | QHW 45CC | MGN 12H | RGW 65HC |
| HGW 35CA | EGW 15SB | QHW 45HC | MGN 15C | RGR 15T |
| HGW 35HA | EGW 15CB | QEH 15SA | MGN 15H | RGR 20T |
| HGW 45CA | EGW 20SB | QEH 15CA | MGW 7C | RGR 25T |
| HGW 45HA | EGW 20CB | QEH 20SA | MGW 7H | RGR 30T |
| HGW 55CA | EGW 25SB | QEH 20CA | MGW 9C | RGR 35T |
| HGW 55HA | EGW 25CB | QEH 25SA | MGW 9H | RGR 45T |
| HGW 65CA | EGW 30SB | QEH 25CA | MGW 12C | RGR 55T |
| HGW 65HA | EGW 30CB | HGW 45CB | QHH 15CA | RGR 65T |
| HGW 15CB | EGW 35SB | HGW 45HB | QHH 20CA | HGW 25HC |
| HGW 20CB | EGW 35CB | HGW 55CB | QHH 20HA | HGW 30CC |
| HGW 20HB | EGR 15U | HGW 55HB | QHH 25CA | HGW 30HC |
| HGW 25CB | EGR 30U | HGW 65CB | QHH 25HA | HGW 35CC |
| HGW 25HB | EGR 15T | HGW 65HB | QHH 30CA | HGW 35HC |
| HGW 30CB | EGR 20T | HGW 15CC | QHH 30HA | HGW 45CC |
| HGW 30HB | EGR 25T | HGW 20CC | QHH 35CA | |
| HGW 35CB | EGR 30T | HGW 20HC | QHH 35HA | |
| HGW 35HB | EGE 35T | HGW 25CC | QHH 45CA | |