RB60040UUCC0 P5 Crossed Roller Bearings Machine Tool Bearing THK Type High Precision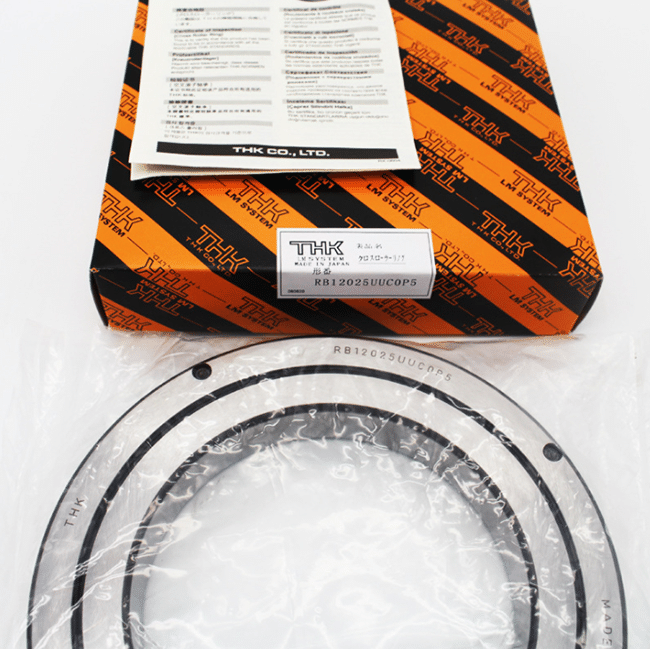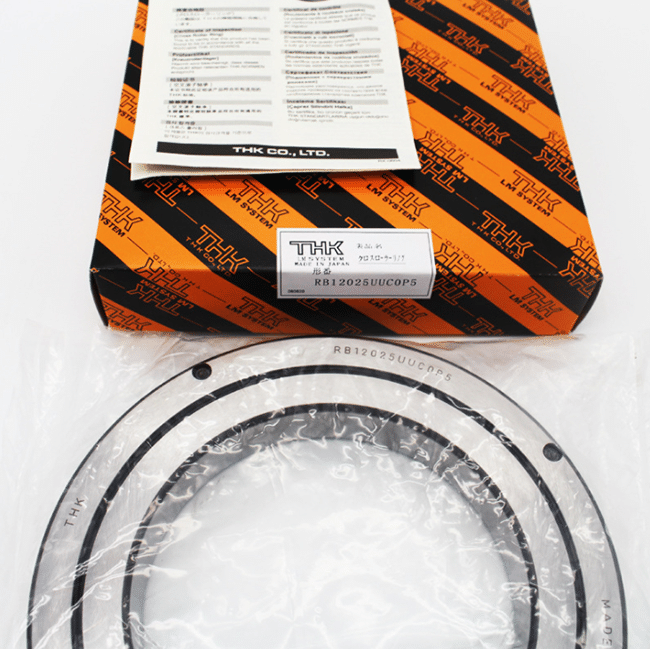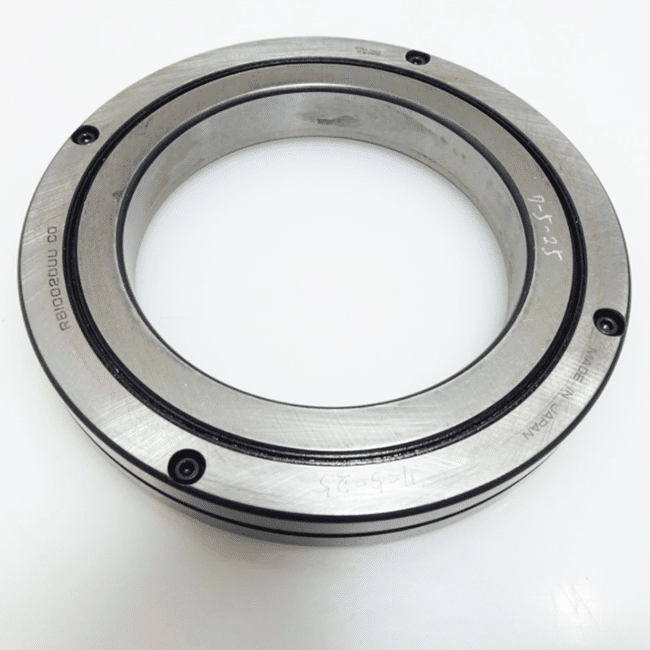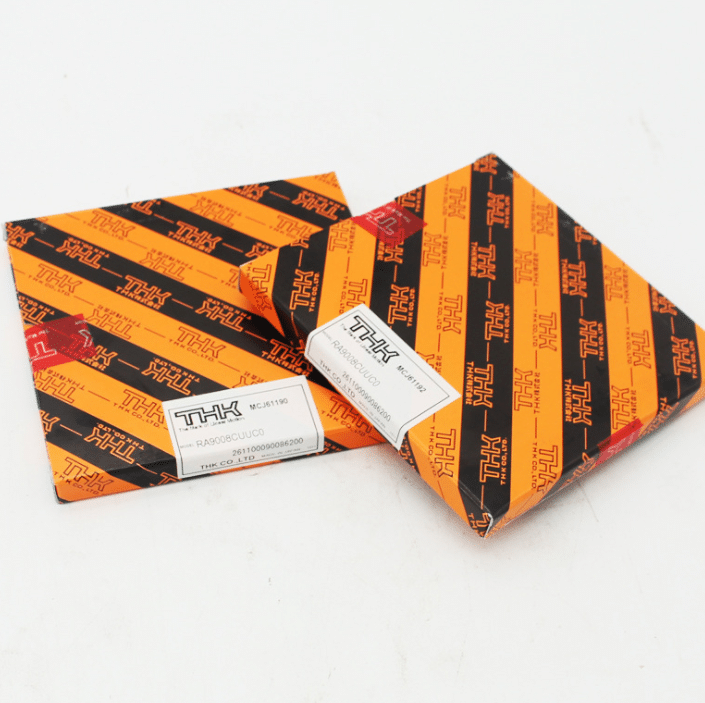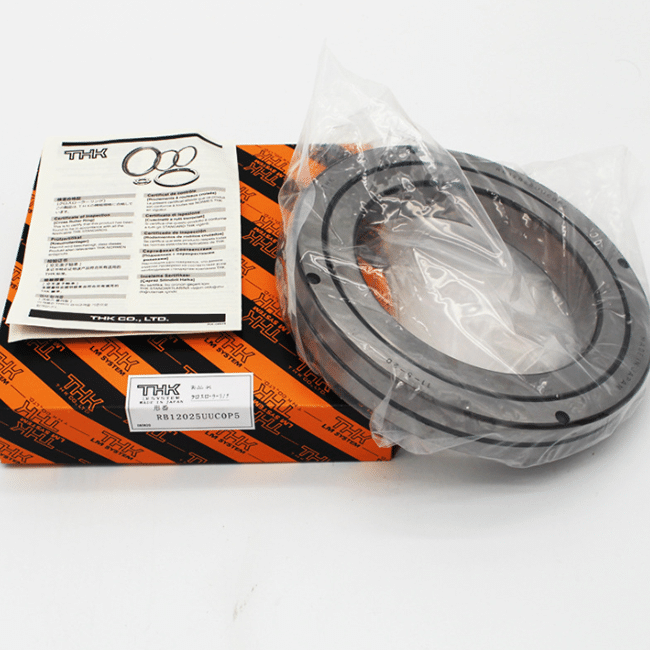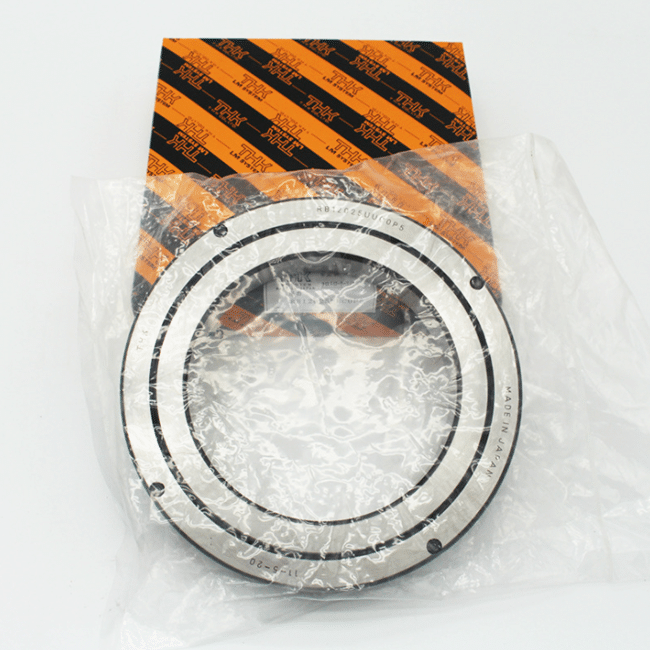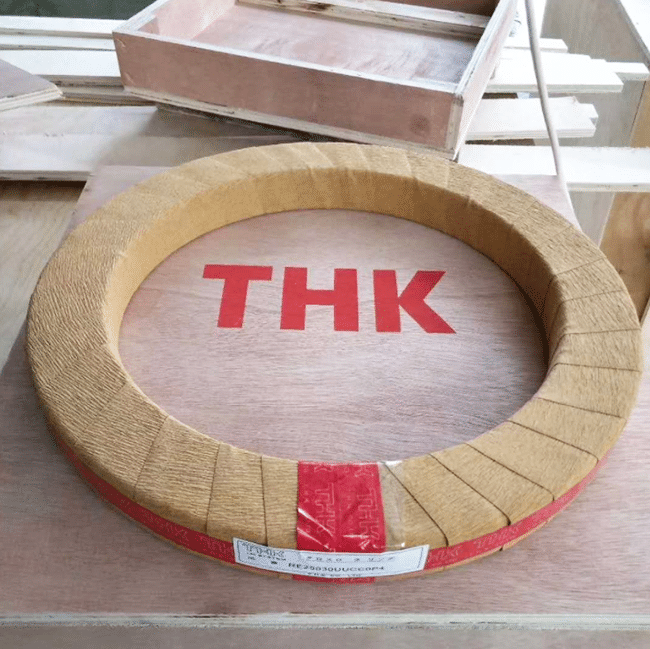 Samples:

$899.00

/Piece

|

1 Piece (Min. Order)

|
Customization:

Customized logo

(Min. Order: 200 Pieces)

Customized packaging

(Min. Order: 200 Pieces)

More
Product Description
RB Series THK RB3510UUCCO 35x60x10mm Cross Roller Bearing for Robot
Introduction Of Cross Roller Bearing
Their rollers between the inner ring and the outer ring, the interval to intersect at right angles to each other are arranged. They can withstand the load from all directions (eg axial thrust load or momentum, etc.). Because the surface of the roller and the track into a linear contact and therefore, the bearing load and by the possibility of elastic deformation is small. This type of bearings are widely used in industrial automation, such as robots, machine tools and medical facilities, and need high rigidity, high speed close and still ensure accurate the occasion.
Features Of Cross Roller Bearing
1.with excellent rotational accuracy
2. Installing simplifies operation
3. Bear large axial and radial loads
4.Significant savings in installation space
5. High speed capability
6. Shaft length and reduce processing costs, the geometry of thermal expansion is limited to hanges .
7. Nylon spacer, low inertia, low starting torque, easy to control angle indexing
8. Optimization of preload, rigidity, high precision guide rollers running
9. Carburizing steel provides excellent impact resistance and surface abrasion resistance
10. Simple but adequate lubrication

shaft diameter

(mm)

Identification number
Main dimensions
Shoulder height
Basic load rating(radial)
weight

inner ring

d

(mm)

outer ring

D

(mm)

Roller pitch circle diameter dp

(mm)

width

B B1

(mm)

Greasing hole

φ

Chamfer

r(min)

ds
Dh

C

kN

C0

kN

Kg
140
RB14016
140
175
154.8
16
1.5
2
147
162
25.9
50.1
1
RB14025
200
168
25
2
1.5
154
185
74.8
121
2.96
150
RB15013
150
180
164
13
1.5
2
157
172
27
53.5
0.68
RB15025
210
178
25
2
1
164
194
76.8
128
3.16
RB15030
230
188
30
3
2
173
211
100
156
5.3
160
RB16025
160
220
188.6
25
2
2
173
204
81.7
135
3.14
170
RB17020
170
220
191
20
1.5
2
184
198
29
62.1
2.11
180
RB18025
180
240
210
25
2
2
195
225
84
143
3.44
190
RB19025
190
240
211.9
25
1.5
2
202
222
41.7
82.9
2.99
200
RB20025
200
260
230
25
2
2.5
215
245
84.2
157
4
RB20030
280
240
30
3
2.5
221
258
114
200
6.7
RB20035
295
247.7
35
3
2.5
225
270
151
252
9.6
220
RB22025
220
280
250.1
25
2
2.5
235
265
92.3
171
4.1
240
RB24025
240
300
269
25
2
3
256
281
68.3
145
4.5
250
RB25025
250
310
277.5
25
2
3
265
290
69.3
150
5
RB25030
330
287.5
30
3
3
269
306
126
244
8.1
RB25040
355
300.7
40
3.5
3
275
326
195
348
14.8
300
RB30025
300
360
328
25
2
3
315
340
76.3
178
5.9
RB30035
395
345
35
3
3
322
368
183
367
13.4
RB30040
405
351.6
40
3.5
3
326
377
212
409
17.2
350
RB35020
350
400
373.4
20
1.5
3.5
363
383
54.1
143
3.9
400
RB40035
400
480
440.3
35
3
3.5
422
459
156
370
14.5
RB40040
510
453.4
40
3.5
1.5
428
479
241
531
23.5
450
RB45025
450
500
474
25
1.5
1.5
464
484
61.7
182
6.6
500
RB50025
500
550
524.2
25
1.5
1.5
514
534
65.5
201
7.3
RB50040
600
548.8
40
3
3.5
526
572
239
607
26
RB50050
625
561.6
50
3.5
3.5
536
587
267
653
41.7

600

RB60040

600

700

650

40

3

4

627

673

264

721

29

700
RB70045
700
815
753.5
45
3
4
731
777
281
836
46